What is a Home Security System?
A home security system is a setup of devices designed to protect your home from intruders. The equipment is made up of sensors that will sound an alarm when triggered. These sensors detect, for example, when a window or door is opened or closed; others are programmed to detect movement in the areas you are monitoring. Today's Home Security Systems come with many different devices to oversee and protect your home. The most commonly used components that shape up a security system are:
Hub/Control Panel
Door sensors
Window sensors
Motion detectors
Fire Detection sensors
Monoxide Detection Sensors
Flood Sensors
Indoor cameras
Outdoor cameras
How does a home security system work?
These items will help monitor your home and enhance your security system. These devices are connected to a main "brain" of a system, usually a central station, control panel or a Hub. When a sensor is triggered (like a door opening or movement detected in a room), it will immediately send a signal to the central brain, activating the siren or alarm. It will promptly send a notification to the mobile phone app and monitoring center (if subscribed to a professional monitoring service). The warnings may come in the form of a text message, e-mail, or push notifications, depending on the security system.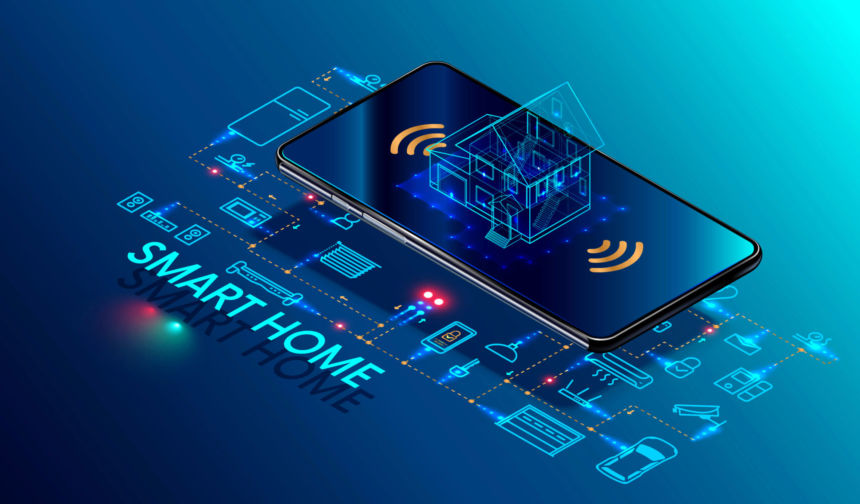 If the security system is tied with a professional monitoring service, the central brain will instantly send a signal to the monitoring center the moment any sensor is triggered. Once the monitoring agents receive the alert, they will take the required action, which generally starts by placing a call to the homeowner. In some cases, they can communicate directly at home with the owner through the system's brain, using a cool feature called two-way audio. The monitoring staff will try to contact the homeowner to verify if it's a false alarm, or if a possibly dangerous situation is taking place at home. In most cases, when the monitoring center fails to contact the homeowner or receive the wrong passcode, they will contact the proper authorities on your behalf.
If the security system is not tied up with a professional monitoring service, it is referred to as self-monitored or Do-It-Yourself (DIY) monitoring. With a DIY-monitoring system, it is up to the homeowner to oversee the entire home security system, including contacting the police or fire department in the event of a break-in or an emergency. The system will send an immediate notification to the homeowner via text/e-mail/app, warning that a sensor has triggered. These notifications help the homeowner to check the system and take action if needed.
Most security systems come with a yard sign and decals you can put up around your home to work as deterrents for possible intruders. By displaying these signs in your front yard or windows, the house is less likely to experience a break-in, scaring away the burglars by the idea of a home security system in place.
Home Security Types
Customers are more familiar with the traditional home security systems, well known for their high-cost, complicated contract agreements, and over-the-top equipment. Home security systems have evolved and improved over time. Today, many security companies bring new, innovative technology to monitor your home, venturing in smart home automation arena for a fantastic integration experience.
What kind of home security should I get?
Home security companies are not similar: some bring professional monitoring options while others provide self-monitoring. Other companies have better customer reputation vs. a more self-reliable operation system. And all have their guidelines when it comes to contract requirements and equipment components. So before choosing a security company, make sure you understand how everything works, from selecting equipment and how it is installed, to monitoring options.
Another aspect to consider when getting protection is the reason that moved you to search for a home security system. For instance, if you live in a neighborhood that has had recent break-ins, or you want to keep an eye on your nanny, you may opt for a different type of equipment. These factors play a significant role in deciding what system will work best for you, mostly for the components you will require to feel safe and well-guarded.
You may choose a system that has indoor cameras if you are seeking for a closer eye on your kids when they come from school. Or you may opt for a system that includes video doorbells if you are a customer who gets a lot of deliveries and have lived the delivery theft up close and personal. Understanding your motivation or your main objective towards what you want to achieve at home, will help you narrow down which company will achieve your security needs.
One last detail worth mention is that many home insurance companies offer significant discounts to homeowners who have a working security system in their home. It can help you lower your monthly budget, so getting a security system becomes a more feasible, affordable option.
With all this in mind, we have created this guide for a better understanding of how security systems work, how are they monitored, and many more essential topics. This way, you can make an informed decision on what is best for you and your security needs.
Installation process
Installing a home security system can seem like a dreadful task for those customers with no technological experience. Many security companies have considered this when designing their systems, to deliver trouble-free, straightforward DIY installation equipment. Other companies leave it up to its customers to decide if they want a DIY project or prefer a professional installation service. And there are a few companies that have a mandatory professional installation with its equipment, releasing its customers of any issues regarding set up.
You will have to decide first if you want to take on a DIY project, or if you rather have professionals do all the work. Keep in mind that most DIY systems have wireless devices, with plug-and-play installation for easy setup. The DIY install systems are designed to have no wires dangling from your walls or punching holes in your walls; essentially, the equipment comes with simple peel-and-stick adhesives so you can easily place your devices around your home. Others are designed to be freestanding so that you can place them on a shelf.
These installations allow a hassle-free installation with basic tools and minimum skills from your part. Let's take a closer look at the pros and cons of a DIY as opposed to a Professional installation process.
DIY Installation
With a Do-It-Yourself (DIY) installation, you will be responsible for placing all the devices that come with your system. You will have full control to where you want your equipment to go. You can customize your system over time, adding more security components or changing out old ones, whenever you want.
One of the most significant advantages of doing a DIY installation is the cost-saving angle. Installing your system by yourself eliminates the cost of paying a professional service to do it. By going the DIY route, you can save money that you can put towards the initial cost that many companies have on their equipment.
Another benefit of doing a DIY installation is that you can do it whenever you want. You can install your system the moment you receive your equipment at home. You don't have to wait for an installer to come, or keep your schedule open for the appointment. A pro installation could be time-consuming, especially if you have to reschedule or wait around for hours for the technician to show up.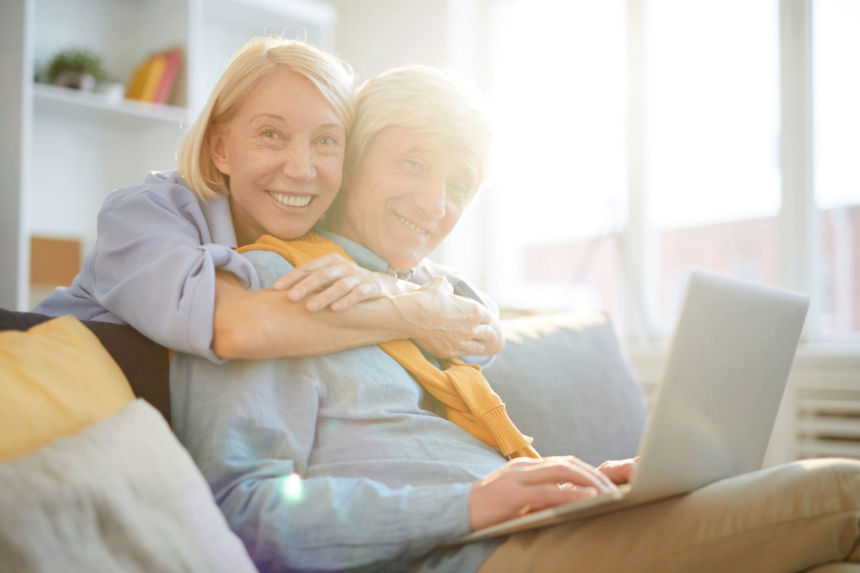 DIY installation is a smart choice for customers who have the time that requires to set up the equipment and the skills to do so. But for those who don't have too much technological experience, many companies offer comprehensive guides on how to set everything up. Some even have video tutorials on their website or provide apps with step-by-step instructions to guide you through the whole installation process. You can always ask a friend or family member to help you out throughout the entire installation process, to lessen the burden of having to do it all by yourself.
DIY installations are best suited for renters or people who are frequently moving . Since you do all the work of setting up, reinstalling your system at a different location, the second time around will come naturally. And since it comes with no extra cost, you can choose a company that has no moving fees. Just make sure the company has coverage where you are planning to move (either if its cellular, landline, or broadband).
DIY installations come with some setbacks, the most notorious is the lack of a professional walkthrough. As already mentioned, you will be solely responsible for selecting and placing all your equipment's components. There won't be any professional technician to guide you on where to put your devices or to explain how they work. If you stumble on some troubleshooting issues, you will have to figure out on your own or try to reach out for the company's customer support. Some problems may be difficult to explain over the phone, and not all customer support representatives are helpful. Encountering trouble during your DIY installation could turn to a frustrating situation pretty fast.
DIY Installations can be time-consuming, especially if you have a busy schedule or don't have the patience to figure out how devices work. Only you can decide what's best for you. If it is the free-of-charge price tag that self-installation provides, with all its possible annoyances, or instead, the professional installation route.
Professional Installation
With a professional installation, a trained technician will come to your home and do all the work for you. This way, many companies guarantee that all the components are correctly installed and running smoothly. You will have a stress-free installation since the technician has the know-how on your system, with a full understanding of placement and functionality; providing a plug and play solution for the end user. Many installation professionals can give you a run-through of the system so that you can get familiarized with the components and features that come with them.
Professional installations are best for homeowners who don't plan to move anytime soon. They are also ideal for non-technical customers who are not good with tools. It is perfect for people who are too busy and don't have the time to figure out where all the components should be installed. Elderly customers may also gain a lot from professional installations, avoiding all the trouble that may come with a DIY install system.
The professional technicians know how to set up your system. All you need to do is schedule the appointment and they will take care of the whole installation. You will save time on researching what goes where, or figuring out how some devices work. The installer can do a walkthrough on how to use your system. He can help with some of the most frequent questions and troubleshooting that you may come across when using a security system for the first time.
Something worth mentioning is that some companies grant their customers extended warranties on the purchased equipment when installed by professionals. While all security companies give a limited warranty on new gear, others broaden it to the length of the contract. So, don't forget to check out their warranty policies, you may get a pleasant surprise on the guarantee front.
The biggest weakness with professional installations is the high upfront cost. Very few companies provide this service for free, but most of the time is embedded in the monthly fees or equipment costs. On average, pricing for professional installation can start low as $50 and go up to $500 or over, depending on what equipment you purchase and the size of your home. Some companies have partnered up with third-party providers to deliver this service to their customers. Most installers charge you based on how many devices you want to set up. When thinking about professional installation, keep in mind your other initial expenses, like equipment purchased and contract length, to see if it is worth the extra cost.
Another disadvantage of a professional installation is a time commitment. Setting up an appointment can be a frustrating experience, particularly if you work and are not at home during operational hours. It could take up to a week to get professionals to arrive at your location and have your system installed. We recommend you clear your schedule for the entire day since very few companies guarantee an exact time frame for their installers to show up. Once they arrive, it takes as little as three hours or more to set things up, but by the end of the day, you will have your security system set up and running.
Monitoring Types
Having a monitoring service in play is an essential part of taking on an alarm system for your home. When it comes to monitoring, there are two paths you can choose: self-monitor or subscribe to a professional monitoring service.
When deciding what kind of monitoring suits your security needs best, you should think about some key factors. One of the principal issues to ponder on is budget: some systems come with the option to self-monitor for free (self-monitoring may have extra fees in certain home security systems), while others require a professional monitoring service that comes with monthly rates. While saving some money on monthly fees by self-monitoring could be more appealing, subscribing to a professional monitoring service is a safer way to go. Also, think about what kind of protection you would like. If you live in an area where the crime rate is high, or in the middle of nowhere, contemplate which monitoring option will make you feel safer. And last, consider your lifestyle, and how often are you at home or away, to help you focus on which equipment and service best fit your security needs.
Self-Monitoring
If you choose to self-monitor your security system, you will be solely in charge of overseeing your entire surveillance setup. You will manage and control every aspect of your system, mainly using a mobile phone app or through a web portal on your computer. Some systems come with a control panel or keypad for easy access.
You will get notifications when one of your sensors is triggered, either by sending an e-mail, text alerts, or push notifications on your mobile phone. You will be able to monitor activities inside your home, whenever and wherever you like.
Most self-monitoring systems provide many features that you can customize for better performance, like home automation capabilities and smart home integrations. But be aware that many companies offer these features for an extra fee, or are only included in their professional monitoring service.
The main advantage of a self-monitoring system is the price tag: There is none (in most of the cases). You will save money on monthly monitoring fees since you will be doing all the work. Be on the lookout for some companies that do require a subscription to at least one plan to get access to their mobile app. They are usually less expensive than professional monitoring, but then again, self-monitored systems don't provide the same level of security as the professional ones.
One of the more significant issues with self-monitoring systems is when an alarm is triggered, alerting you of a possibly dangerous situation taking place at home only you will be notified that something or someone has triggered your alarm, and need to take action, which means that, you will be responsible for contacting the proper authorities since there is no one else monitoring your security system. If you are incapable of notifying the police, or your system goes offline, it will be problematic to get in contact with the proper authorities to dispatch to your home.
Another major issue with self-monitoring is that your system is usually app-dependent. This method may be a little irritating for customers who don't like to be glued to their mobile phones. You will need to be aware at all times of where you leave your phone or if you run out of battery. These actions could leave you without communication with your security system; Therefore, no one will contact the police on your behalf in case an incident occurs.
We recommend that, when possible, always go for the more secure option of a professional monitoring service. If only knowing when a sensor triggers and sounding an alarm is more than enough for your security needs, a self-monitoring system is right for you.
Professional Monitoring
The most common reason customers prefer to go with professional monitoring is the extra layer of protection that comes with having a real-time professional supervising your alarm system 24/7. Having someone checking in for triggered sensors and, in response, contacting the proper authorities gives most customers much needed peace of mind.
With a professional monitoring service, you will have trained professionals watching over your home 24/7. When a sensor triggers, the system will send alerts to the monitoring center, which will then take action. Most monitoring centers will try to contact you first to verify if it is a false alarm, or if a possibly dangerous situation is taking place. If the monitoring team fails to contact you, or you provide the wrong passcode, they will immediately contact local authorities to dispatch to your home.
Security companies nowadays take pride in having quick response times to triggered events, which is an important feature to have along with 24/7 surveillance. This fast response can make an enormous difference by stopping crimes in progress with the sound of the alarm, and the presence of police reinforcement.
Having a professional monitoring service does not mean that you won't have access to your security system. Most companies offer a mobile app where you can manage many features: Set alerts, arming/disarming, or view Livestream videos.
The main disadvantage of a professional monitoring service is its cost. You will have to spend money on monthly monitoring fees, which could make an impact on your budget. Some security companies require a monitoring service with its equipment, with no option to self-monitor. In some cases, the components won't work at all without an active subscription to a monitoring plan.
Some companies bring some unique features with their professional monitoring services. For instance, access to the mobile app or home automation skills is only available when a monitoring plan is in place. In most cases, these features are not available for self-monitoring customers.
We recommend you take a closer look at the company's policy, regarding monitoring plans, contract lengths, and cancelation fees. This way, you won't find yourself with a service you no longer want, with no option to opt-out early. If you want a security system that will notify the authorities when you are not around, subscribing to a 24/7 professional monitoring service is the right path for you.
Communication technology for the security system
How you communicate with your security system is a crucial detail to factor in when choosing how to monitor your system. Some systems are better for specific areas, while others are meant to be controlled from almost anyplace. Your current location must be compatible with the equipment and monitoring plan you decide to get. How well your security system connects with its components and your monitoring plan, will define your system as a genuinely secure and reliable event.
Today's security systems connect using three main ways: Landline, Broadband (Wi-Fi), and Cellular connectivity. The segments below show an explanation of how each one works, so you have a better understanding as to which one is the right choice for you and your home.
Landline connection
Landline monitoring is usually the most affordable option, ideal for homes that have poor internet or cellular connection. It uses your home phone line as a way of communicating with your system and the monitoring center. It is an excellent alternative when broadband or cellular coverage is an issue, such as rural areas or remote zones where the signals are weak.
However, it is not the most secure connection for your monitoring strategy. Its vulnerability rests on its easy access from the outside. If an intruder cuts down your home phone line, it will disable all communications to your system and monitoring center. These actions will bring the system offline, leaving you with not much to alert you of a possibly dangerous situation taking place.
Broadband connection (Wi-Fi)
Broadband coverage is perfect for customers with a speedy internet service. It connects to your modem or router, removing any worries about an intruder cutting your wires and telephone service. Broadband provides a fast connection to your monitoring center, considered to be the best for home automation systems. Many security components use broadband coverage, needing a Wi-Fi connection to communicate with every device that makes up the system.
But not every home has this type of connection available, especially in remote locations or rural areas. The internet service may be undependable or have poor coverage in these isolated zones, making a broadband connection not the best option for monitoring systems.
One minor setback of broadband coverage is if the power goes out, the connection can be interrupted. If there is a power outage, you will lose communications between your system and your monitoring center. Your security system will not be up and running until the power comes back on. One way to lessen this problem is by having an Uninterruptible Power Supply (UPS) to provide the backup battery for your router. This way, you will have an uninterrupted signal for your Wi-Fi connection until the power is restored or the battery of the UPS drains.
Cellular connection
With cellular coverage, your home is monitored through cell towers that send signals to its devices. It is an extremely reliable connection since there are no risks of burglars cutting your landline or internet going down because of a power outage. We recommend that, when possible, always go with the more secure cellular connection.
The one main flaw that cellular connections have is that usually are the most expensive of the three options. Many security companies provide cellular coverage as a free backup; the catch: you have to sign up for their professional monitoring services.
And like the broadband coverage, make sure there is a strong cellular signal at home. Some areas may have a weak cellular connection, providing unsteady access to your security system. If it is not a stable signal, it will defy the purpose of a more secure, reliable cellular connection.
Home Automation
Another key feature to take into consideration when looking for a home security system is Home Automation. This technological solution enables customers to control and manage devices within a home. Components within the home security system connect and communicate with each other over a wireless network, such as Wi-Fi or Bluetooth.
Another communication protocol that has become the market leader in home automation is the Z-Wave technology, used by many security companies today. Z-wave is a wireless technology specially engineered for home automation devices, working at a lower frequency than Wi-Fi or Bluetooth. It is less likely to be disconnected by other appliances running at the same time, allowing a stable coverage over your smart home system.
Nowadays, the home security industry has incorporated this latest technology to their systems, combining many sophisticated features for a full home automated experience. It connects every device in your security system to a centralized Hub or control panel that works as the "brains." With this control panel or Hub, you will be able to manage and set up many home automated formulas, using the company's guidelines or protocols like "If This Then That" (IFTTT). By using this technology, you can integrate with the most popular third-party companies, such as Nest, Philips Hue, August, Ring, and more. These third-party integrations give you the flexibility to add many different components to your system, like smart thermostats, locks, lights, cameras, and more. These systems are engineered in such a way that you can add more devices over time, so you don't have to spend too much money at once.
No automated home system is complete without remote access. Security companies provide a mobile phone app so that you can access your home from anywhere. You can arm/disarm your system, open your front door, turn off the lights, control your home's climate, and more. These features will make your life a whole more comfortable.
Another feature that has become a "must" in smart home automation is Voice Recognition. Many security companies have integrated this innovative element for a well-rounded automated experience. The most popular platforms for voice control are Google Assistant and Amazon Alexa. You can use your voice to control lights, front door, thermostat, and other smart home appliances.
The fundamental advantage of Home Automation is enhancing control over your system by bringing you closer to your home security. Having remote control and monitoring over your security system is a great way to keep you safe while lowering utility costs and saving time in everyday tasks.
There is no denying that Home Automation makes your life easier in so many ways, we recommend you look for a home security system that comes with Home Automation capabilities and supports third-party home automation platforms, however, be sure to check equipment compatibility before adding any new devices to your system.
Bottom Line
Now that we have covered the basics of home security, we can move on to other details that are as important as to know how everything works. When it comes to price, choosing a home security system should be about priorities. Consider what you expect out of a security system, and how much you are willing to spend on home's protection.
For first-time buyers, we advise that they choose a company that has preset equipment packages. It is easier for new customers to visualize a security system in place, with a preconfigured equipment set that brings the essential components. Also, look for companies that have the flexibility to incorporate new devices; this will give you some breathing room cost-wise. You don't need to buy every smart home product upfront, but instead, build your system over time. This way, you can make sure that the components you want to add are going to enhance your system, and not just make a hole in your pocket.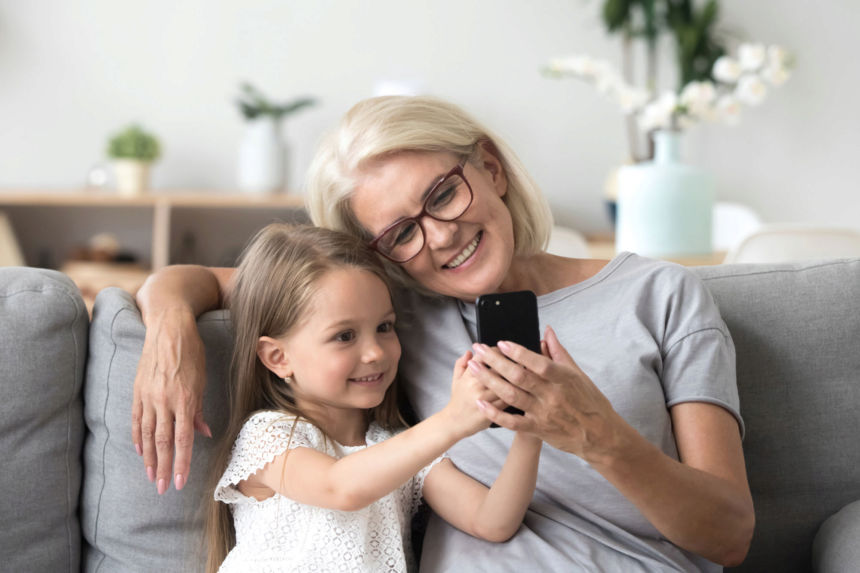 Most security companies will require that you buy the equipment up front (SimpliSafe, Deep Sentinel). It could get a little expensive, especially if you are not sure what equipment you need or what kind of monitoring service fits your lifestyle. Some companies offer financing plans (Vivint, Brinks, Nest, Scout, Honeywell, Abode, Ring), taking some weight off the initial cost, others provide hefty discounts when you bundle up the equipment along with a subscription to a monitoring plan (Frontpoint, Protect America, Link Interactive), and there are even some companies that lease the equipment at no extra cost (ADT, Xfinity), as long as you sign up for a professional monitoring plan. And don't forget about home automation capabilities and third-party integrations, features that will grant you better customization of your security system.
You have plenty of decisions to make when purchasing a security system, one of them being the installation process. By going the DIY-install path, you can save some money that you can put towards the high upfront equipment costs. But as we previously explained, there are pros as well as cons as to taking on a DIY project. Instead, you can choose to have your system professionally installed, but it comes at an added charge. It will be up to you if you want to install your security system by yourself or have it installed by professionals.
Something that will help you narrow down your choices of selecting a security company is deciding on the type of monitoring you wish for your home security. Self-monitoring your system will give you some savings on monthly monitoring fees. But as we stated before, it is not the most dependable method of surveillance, since you will be solely responsible for your security. We highly recommend that if your budget allows it, you go with a professional monitoring plan. Some companies provide this service with a low-priced subscription, some as low as $10 a month, perfect for customers on a tight budget. Take your time and do some research on the companies that catch your eye. A few of them offer significant discounts when you pay for a yearly subscription.
Another topic to take into consideration is how your system will communicate with its components, you and the monitoring center. The option to choose between landline, broadband, or cellular coverage will rest upon mainly on where you live, but also your finances. Even though a landline connection is the less expensive option of the three, we suggest you go for the more secure and reliable cellular coverage.
One aspect to take into consideration is your home's layout. Check if the system you are choosing is designed for small apartments or larger homes. Some equipment packages come with as little as a 5-piece set and can go up to 14-piece sets or bigger.
You will have to review each equipment pack to see what devices are included. Most systems come with the essential items: A Hub/Control Panel, access sensors, and motion detectors.
Figure out how many points of entry your home has, and think which areas you want to monitor, it will help you decide if you need a small starter kit, perfect for one-bedroom apartments or small homes. Or you can opt for a more complete and customized equipment bundle designed for larger homes with three or more bedrooms and multiple entry points.
Your lifestyle plays another significant role in selecting your security system. If you want to keep a closer look on your nanny or check on your new puppy, you might want to add indoor cameras to your system. Or, If you go away over the weekends, or constantly order packages online and want to avoid a possible package theft, you might be interested in purchasing a video doorbell or outdoor cameras for keeping an eye on your property and its surroundings. And finally, if you live in an area that is prone to natural disasters, you might be inclined to add environmental sensors to prevent any damage to your home.
One final issue we like to address is contractual policies. Some security companies require customers to sign long-term contracts but provide return great discount prices on equipment or additional features with its systems. However, they usually have steep cancellation fees, making this policy, ideal for homeowners who don't plan to move to a new location any time soon.
Other companies offer a unique no-contract policy; their systems come with a more fundamental solution to home security, without any bells and whistles, making this option perfect for renters or customers who constantly switch locations because it usually comes with a no cancelation or moving fee, and no longstanding contracts. Always read your agreement carefully and understand the company's policies before signing any legal-bonding commitment.