Overview
It is all thanks to home automation technology. These "futuristic" devices can carry out these activities, and so much more. With smart devices' integration into your home or business, home automation is delivered right at your doorstep.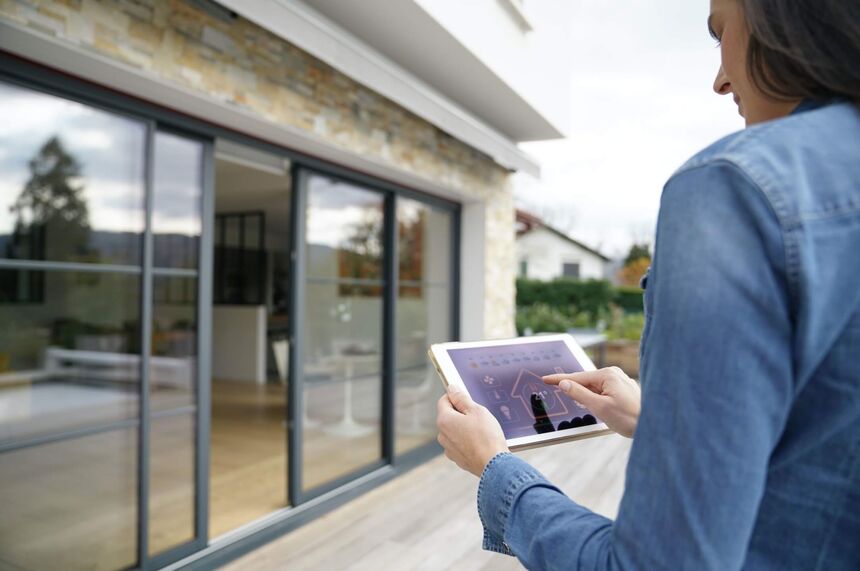 Home automation is everywhere. From home security systems handled from your smartphone to smart appliances that keep track of your grocery lists, home automation simplifies your relationship with technology.
Smart home automation enhances your daily life, allowing remote control over your environment, from your media setup to smart locks, thermostats, and blinds. Your business will also run smoother, with smart control over audio, video, lighting, and so much more.
But before you run to the store and buy every smart item on the shelf, you should know a couple of things. To make a wise purchase and get the most out of home automation, you must learn how it works. Home-security.com is here to help; this article will dig deep into the ins and outs of home automation and how it can improve your life.
Definition
In essence, home automation is the automatic control of electronic devices in your home, working together to integrate with one another via the Internet. You can manage all your smart devices at any time using a smartphone, tablet, or laptop computer. Change the lighting in a room or turn off the coffee machine with ease using a smartphone app or voice assistance to control your entire network.
With home automation, you can establish daily routines or "scenes" that can make your life more comfortable. Smart scenes are a sequence of actions that trigger a group of smart home devices to simplify your everyday tasks. You can customize these hi-tech sequences and bind them together to create a fantastic automation experience.
For instance, you can create a "good morning" scene that triggers at a specific time. It will tell your smart devices to raise the bedroom blinds and play your favorite tunes on a smart speaker as soon as the sun comes up. You can also make an "away" scene that will arm your security system when you lock the front door.
Smart scenes use pre-configured settings that allow you to oversee multiple smart devices throughout your entire property or just a single room. You can also make new scenes, so you don't have to control each device separately. You manage them all using one app instead of opening 20 different ones.
But the trademark of home automation is its remote control capabilities. You can monitor smart devices in real-time and control them through an app or voice assistant. Whether you are sitting on your couch at home or visiting your parents across the country, you can manage all your smart home devices right in the palm of your hand.
Using the mobile app, you can create scenes, set schedules, customize the device settings, and much more. For example, you can select what security camera will start recording at sundown and what lights should turn on as part of your night scene.
Self-learning capabilities are also a huge part of home automation. Many smart devices are set up to learn from your daily activities and perform an action accordingly. It is a step up the ladder from scheduling, putting the "smart" into your smart home.
For instance, self-learning systems take your thermostat schedules and learn when you are usually home or out. It will set the schedules itself, helping you time and money.
Imagine not having to adjust your thermostat every day to turn the A/C during winter. You arrive at a cozy home after a long day at the office without wondering if you left on the thermostat all day while the house was empty.
You will save money on your utility bills by programming when and where you want the temperature lowered. You won't require a professional technician to set it up; the devices are extremely easy to use.
Cool features like voice assistants allow you to use voice commands to control many of these smart devices. Just think how convenient it would be to come home with your hands full of grocery bags and not have to drop everything to disarm your security system. With a simple voice command, you can deactivate your alarm and even close the garage door.
Most smart devices now work with voice assistants like Siri, Alexa, and Google Assistant. You can ask them to set a timer while you put the turkey in the oven or show you footage from your video doorbell camera to see who is at the door. Home automation is here to streamline how your smart home performs and makes it more efficient.
How does home automation work?
To understand better how home automation works, we need to appreciate its close relation to the Internet of Things (IoT). IoT refers to technology that communicates with the Internet without any human intervention.
IoT includes all smart devices that can accomplish various tasks by connecting to a hub/base station or through an app. It allows users to make the devices they want to communicate with each other within a smart home.
It is a crucial component within home automation, as it provides a way to connect smart devices in real-time. The IoT devices send information back and forth over your home's Wi-Fi or other Internet connection, transmitting data from one device to another.
Three key ingredients make up a home automation system:
• Sensors: They can monitor changes in temperature, light, or motion detection, providing vital information to the user about the device's surroundings. These home automation components are used to increase the adaptability of your system. Without them, your smart home ecosystem would not be able to monitor anything.
• Actuators: They are the actual mechanism that makes physical changes to the device. Actuators like light switches, motors, or motorized valves allow devices to be activated by a controller's remote command.
• Controllers: They are the devices the user employs to send and receive messages about their home's status and automated features. Through smartphones, tablets, or computers, the user can communicate and manage its smart devices. Typically, it requires an app you can download to help you manage them.
Some smart systems will work with only two home automation components: the sensor or smart device and a controller. But most systems use all three elements working in harmony to deliver a more complex home automation experience.
The benefits of home automation
There is a myriad of benefits that home automation can deliver. Clearly, it will depend on how you use it and your personal preferences. Below are a few advantages that most users find extremely valuable in a home automation system.
Remote Control
Knowing you can remotely control your smart home from anywhere gives you a sense of freedom (as long as you have an active Internet connection).
You will be able to go on family vacations without worrying whether the garage door is open or the front door is locked. You can always check on your app and close up the garage or see what appliances you might have left on and turn them off.
Let the dog walker in without having to leave a key under a fake rock, which could be a safety hazard. You can even talk to her about how your four-legged friend is doing while you are away.
Increased safety
One of the best reasons to invest in home automation is that it enhances your home's safety. Security cameras, fire detectors, motion sensors, and many smart devices allow you to monitor your home automation system. They help protect your home from natural disasters and prevent property crimes before they happen.
Many users incorporate professional monitoring into their systems for an extra layer of safety. It guarantees round-the-clock protection that can contact the proper authorities on your behalf, sending a fast response team to your property.
Convenience and comfort
Undeniably, home automation makes your life easier, turning your home into a more comfortable, livable space. You can add fantastic features to help save money, time and improve the security of your home.
Imagine programming your coffee maker to turn on at a specific time so you can wake up to the smell of freshly made coffee in the morning. Or asking your UPS delivery man to leave your packages hidden from view while you are soaking in the tub. Now tell me that it is not convenient to control all your smart devices from your smartphone. I say, dang right it is!
Savings and energy efficiency
Home automation helps you be more aware of your power usage, saving money on your monthly bills. For example, you can save on energy consumption by lowering your smart thermostat's temperature when you do not use a room in the house. Plus, scheduling tasks that will reduce the time your backyard lights stay on will help you make sure you are not wasting energy.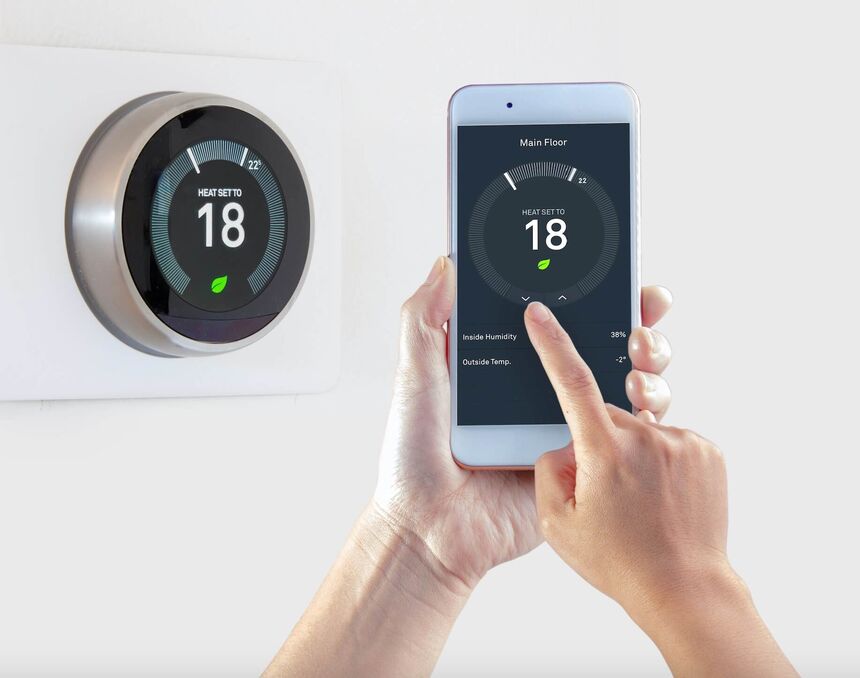 Some home automation systems can help manage water usage, reducing the risk of a flooded basement due to a faulty water heater. And the best part: many insurance companies will lower your costs if you have a smart home system in play.
The downside of home automation
Although home automation can perk up your smart home functions, it may not be for everyone. Here are some of the most commons concerns users have over home automation:
Costs
Home automation isn't cheap (even though it will help you lower many of your home or office-related costs in the long run). It may seem kind of steep for first-time buyers to own a home automation system, especially with all the upfront costs.
For example, a smart light can range between $15 per bulb, and a smart starter kit can go all the way up to $200. There is a considerable price gap compared to regular bulbs that go for $10 a pack of two. If you compare them, you will notice that IoT devices are usually more expensive than their non-smart counterparts. And the downside: you probably will need to buy a hub to manage all your smart home devices.
Security issues
Unfortunately, anything that has to do with IoT devices can be hacked. There have been security breaches from renowned companies that manufacture smart devices, hijacking the security cameras' live feeds. Even though it doesn't happen often, there is always the possibility of some hackers accessing your security's live stream.
Companies take security breaches very seriously; that's why they keep improving their safety protocols by developing new technology. The systems are continually being upgraded to improve their cybersecurity.
The best way to keep using your smart devices is to follow some vital security practices. For example, having a strong, complex password can help prevent hackers from accessing your information. Also, not sharing the password with anyone outside your circle of trust to avoid potential problems.
Bugs and tweaks
Since IoT and home automation are relatively new technologies, you may encounter some bugs. Some devices might have trouble connecting to your Wi-Fi network or may not work with your old smartphone.
Companies and manufacturers usually offer excellent customer support to fix some of the more significant issues you may encounter. And with new technology emerging every day, the problems are less and farther apart, so it should not be a deal-breaker.
Devices
There are thousands of smart products available for the average customer. From smart ovens that you can turn on remotely to speakers that help you manage your home automation, almost any device can be made "smart." Here are some of the most popular smart products that will help improve your smart home automation experience.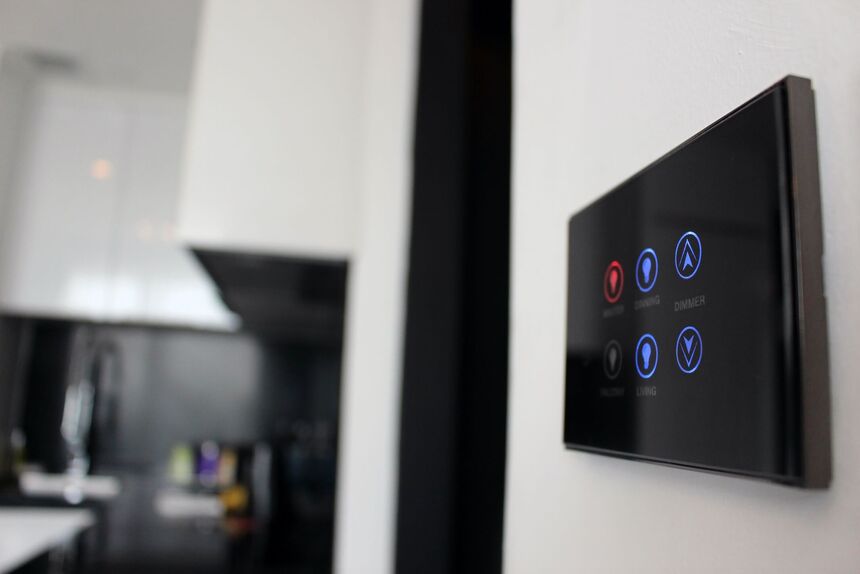 Security systems
Smart security systems are becoming a central piece of home automation. Home and business owners are turning this commodity into a must-have for their safety solutions. Security systems typically include many IoT devices, like entry sensors, motion detectors, and surveillance cameras that keep an eye on their property at all times.
Many users are now turning to professional monitoring services to implement their home security. And combined with cool features like remote control smart scenes, home automation can go much further. You can disarm your system using voice assistants or schedule the smart lighting system to create the illusion that someone is inside your property.
Some security systems offer smart products for medical care at home. If you have an elderly family member who lives alone or has a medical condition, panic buttons and medical pendants can help you keep them safe. They are directly connected to a medical alert system, delivering a fast response in an emergency.
Smart speakers
Smart speakers are a vital part of any smart home ecosystem. With voice control, you can tell Alexa to turn on your oven or ask Google Assistant to arm your security system. Many smart products now come with voice command technology embedded in them, helping make home automation a smooth process.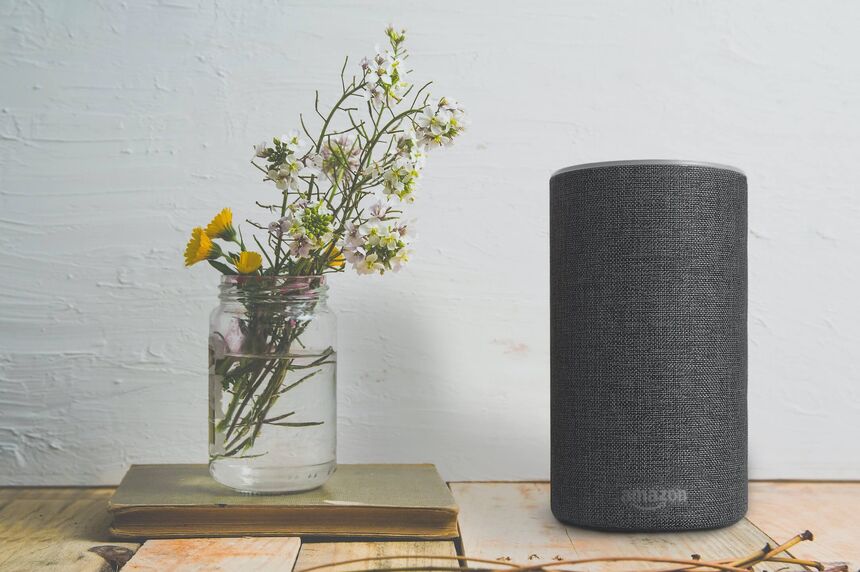 Security cameras
If you want to keep an eye on your kids or see what mischief your new puppy is getting into while you are out, installing security cameras is the way to go. You can watch live feeds from a mobile application or get notifications when any suspicious movement is detected inside your home at a moment's notice.
Another great addition to the IoT world is the famous video doorbell cameras. You will receive instant notifications when someone rings the doorbell. You can answer the door from anywhere (as long as you have an active Internet connection), helping your office keep track of any delivery packages. Have a friendly chat with your neighbor returning some borrowed tools or scare away porch pirates trying to steal your Amazon boxes.
Smart locks
Installing a smart lock system will boost your home and office safety levels. Home automation can automatically lock the door when you leave your home using geofencing features (depending on the device's capabilities). Pop into the app to see if the last worker has left the office, and check if it is properly locked. Let the UPS delivery man gain access to your front lobby to drop important packages, all from the palm of your hand.
Smart environmental sensors
A great way to enhance your home automation system is to install environmental sensors. Devices like flood and smoke detectors can help prevent expensive property damage. When water leaks or smoke is detected inside your home, they send instant notifications to your smartphone. By early detection, you can contact the fire department or even close the smart water valves to stop any further damage.
Smart thermostats
These smart thermostats can help you lower your monthly bills, thanks to home automation. Set up schedules for specific rooms to lower the temperature, so your heating system is not blasting away all day long for spaces that aren't used.
The main advantage of having a smart thermostat is its ability to learn a household's patterns. It can adjust heating and cooling according to when a home is occupied or empty. You will come home to a cozy living room in the middle of winter while saving up on your utility bills.
Smart shades and blinds
These luxurious window treatments combine fashion with technology. Turn your regular window shades into motorized smart devices that can open and close on command. They work with almost any type of roller shades or blinds but will probably need a professional installation.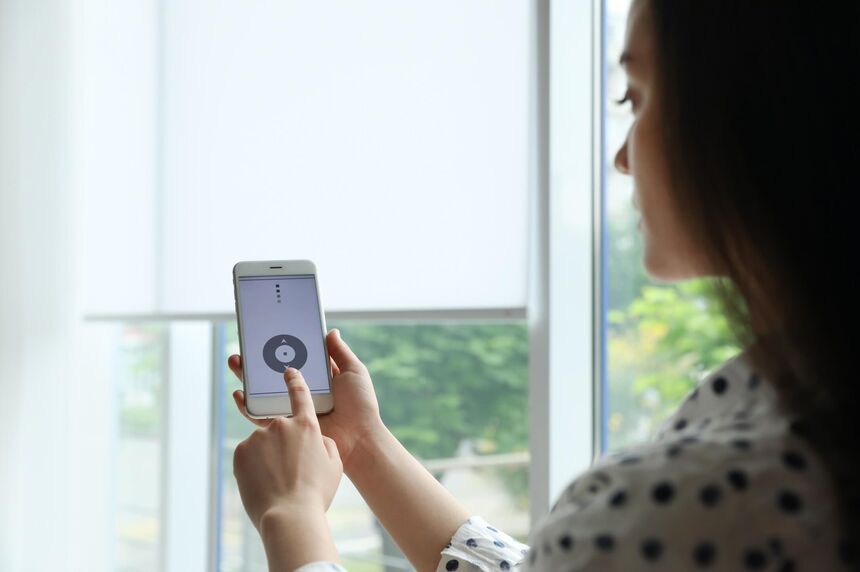 You can schedule automated scenes for each room in your house from your smartphone, saving money on heating and cooling. Wake up to golden rays of sunlight shining through your bedroom window or slide your blinds down for the perfect movie night experience. Plus, the safety factor is immeasurable: there are no pull cords that can present a risk to children and pets!
Smart sprinklers
Watering the lawn and garden is a tiresome job, more so under the hot summer sun. Irrigation systems made home watering simpler and more efficient. Still, with smart sprinklers, you can control everything without lifting a finger.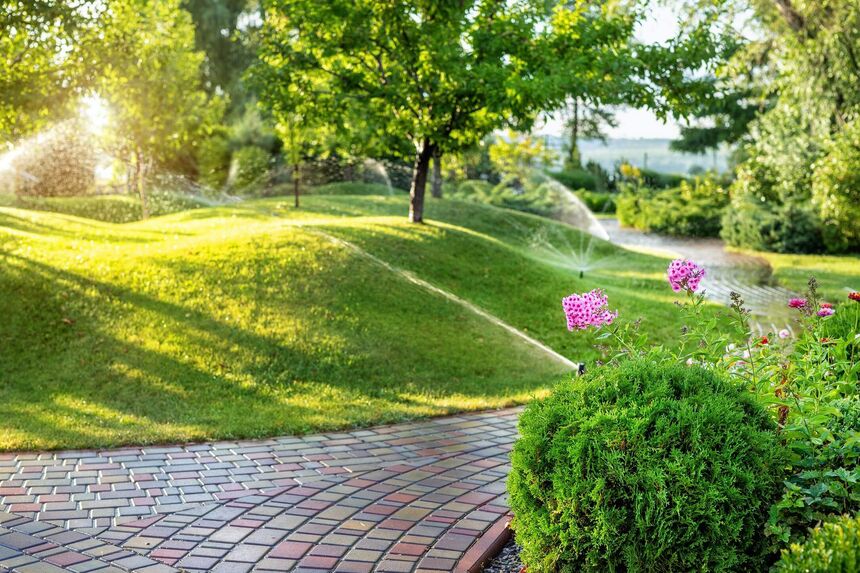 Smart sprinklers optimize your irrigation system, adjusting to the weather and environment conditions to keep a healthy landscape. Whether you are motivated by water preservation or you want to save money, a smart irrigation system is a simple way to automate a tiresome aspect of your household chores.
Smart lights
Smart lights are one of the more inexpensive ways to turn your home into a real home automation adventure. You can dim the lights, turn them on/off remotely, or set them into scheduled scenes. Most smart bulbs allow you to change colors and even blink to the beat of your favorite tunes.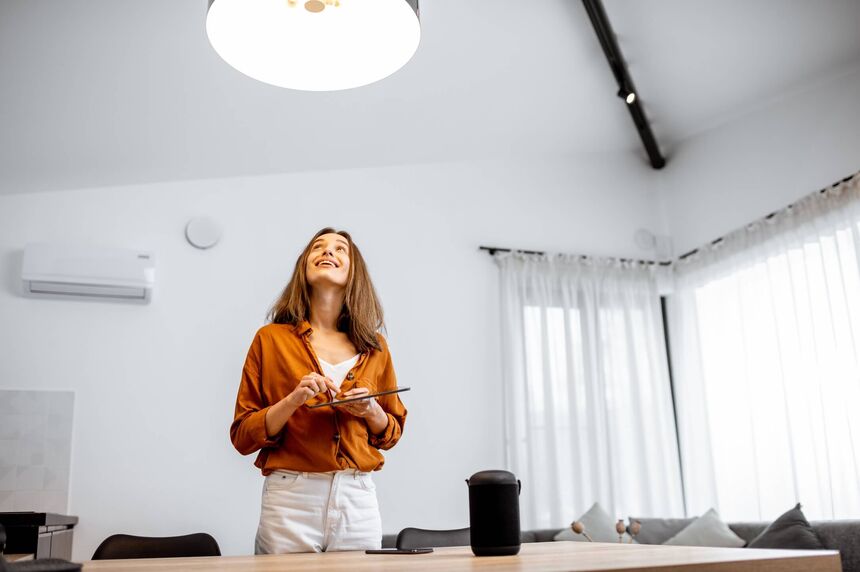 Protocols
Home automation works through a network of smart devices that connect using different communication protocols. The protocol you choose will determine how you control your system and which devices you can add.
Many hubs and base stations can support multiple protocols, allowing a wide variety of smart devices to interact with one another. Most security systems already have the technology embedded in their base stations. It makes it a lot easier to add more third-party devices to your home automation ecosystem.
Here are the most common types of control protocols used to help these devices communicate:
Wi-Fi
Wi-Fi is the most common communication protocol used today by smart products and security systems. Your IoT devices will use this wireless network to communicate to a router or a base station. Using your in-home Internet connection, you can manage your Wi-Fi devices via smartphone, tablet, or laptop.
It helps deliver high-speed Internet connectivity across your entire smart home. Many devices that require higher broadband, like security cameras, use it to access and perform many home automation features. Keep in mind that most routers allow up to 30 devices to be connected, or it will significantly slow your speed down.
Z-wave
It is one of the leading home automation technology used in the smart industry today. Z-Wave is a mesh network that allows wireless communication between smart devices. It operates through radio waves that won't interfere with your Wi-Fi setup.
You can add up to 232 devices on one network, which works great for any home automation setup. By allowing them to speak to each other in the same language or protocol, you can create various smart scenes through home automation features.
Zigbee
Similar to Z-Wave, Zigbee is another commonly used communication protocol in home automation. It is another mesh network that allows smart devices to communicate using a free, open-source code. It also uses low-frequency radio waves to send the data to its wireless components.
The Zigbee protocol can handle 65,000+ smart devices on its network. It is perfect for larger businesses to help create a uniquely personal area network. It can co-exist with other protocols but will not communicate with each other since they don't speak the same language. Still, you can create fantastic home automation scenes with their compatible devices.
Bluetooth
Bluetooth is another mesh technology that allows users to control and monitor many IoT devices and home automation systems. Many customers associate it with the technology used in gaming or their favorite headsets. But it is used in many home automation devices as well.
Like the other protocols, it uses short radio waves to communicate with its smart devices. Although it doesn't need a hub or router to control your smart home, it is limited to eight devices (for optimal performance).
IFTTT
If This Then That (IFTTT) is an online service protocol that can make smart devices work together, even if they are not compatible with each other. It creates chains of cause-and-effect tasks between platforms, software, and smart home devices to implement home automation features.
Suppose you don't want to buy a whole home automation system. In that case, you can make IFTTT compatible devices deliver fantastic home automated scenes. Just make sure your other smart devices are part of the IFTTT platform to work correctly.
For an in-depth analysis of how these home automation technologies works, read our review on the most popular communication protocols.
Smart space for business
Undeniably, smart automation simplifies control over any environment, from a single room at home to an entire office setup. Commercial automation systems are tailor-made to your business's specific needs, small or big. Its flexibility allows you to expand gradually according to your space needs.
With smart automation, you can experience the ultimate comfort and convenience in every area. You will be able to control the temperature in your conference room, lower the shades for the annual presentation, and turn on the coffee maker without running around the office.
Your business can run more efficiently with a centralized and integrated automation system. For example, you can pre-set a "Home" mode. When you arrive in the morning, lights go on, the thermostat is set to a comfortable temperature, and the shades are raised.
The same thing for an "Away" mode: it will lock the doors, arm your security system, lower the blinds, and turn off the AC. You can let in any providers that make deliveries after-hours, unlocking the doors into the designated area from your smartphone.
Think of how much time and money you can save on a monthly basis. You don't have to oversee every little aspect of your office smart ecosystem. You can program different scenes, have your smart devices ready to respond to voice commands, and receive alerts when something is not right. It will allow you to focus on running a successful business.
The best part: you get to impress your customers with a smart office space designed to improve performance and enhance all your professional qualities and features. You will set your business apart from the competition and put it a step above, thanks to smart technology.
Bottom line
In a truly short time, home automation has transformed the way people live. The applications are endless, from smart blinds that go down at sunset to smart lighting that illuminates the moment a person steps on the staircase.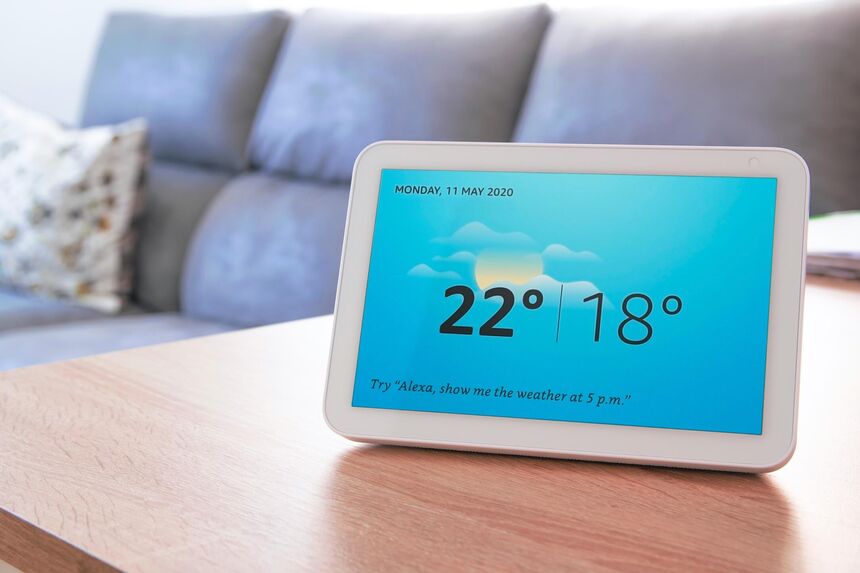 Smart home automation systems handle many different tasks, arranging everyday chores and turning them into a futuristic experience. Home and business owners now incorporate more automated devices than ever before.
Home automation helps create smart ecosystems that connect your appliances and household devices all under one "roof." You can manage them all through your smartphone or tablet, allowing you remote control from anywhere in the world.
You can turn on the lights in the hallway and unlock the front door when your guests arrive, right from your smartphone. Or stay in bed and have a wonderful awakening every morning by programing the blinds to rise while playing soothing music, all by asking Alexa to run the "morning" scene.
Home automation comes with innumerable benefits, besides the extraordinary remote access. It can help you reduce energy costs on lighting and thermostats that you can set for optimal performance.
It provides loads of comfort, better home/business management, and enhanced security with state-of-the-art equipment that puts you on the edge of technology. Plus, you'll have the bragging rights of owning a smart home for a long time!