Overview
Security companies offer a choice between two approaches: DIY or professionally installed systems. If you are tech-savvy, you might consider buying smart products that come with a straightforward DIY installation or go for a more professional solution.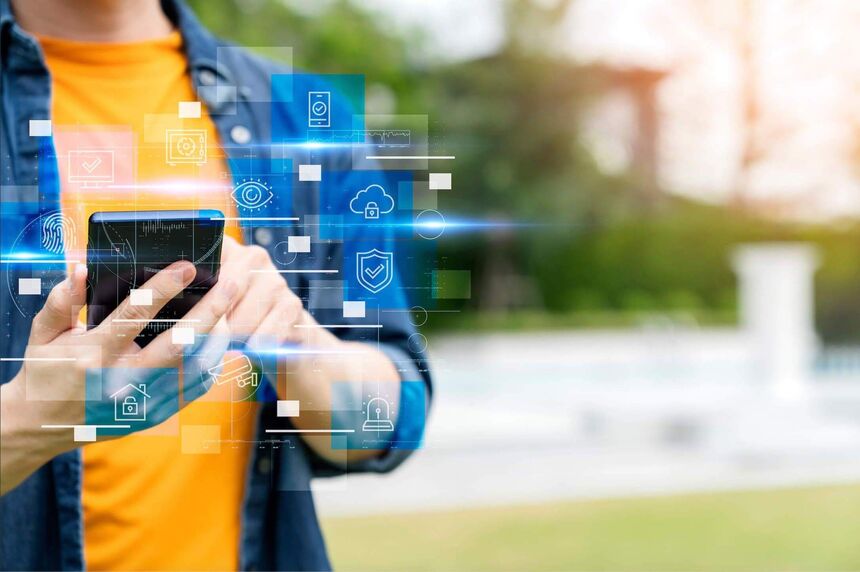 For a more strategic smart home system, you should consider a professional installation run by the leading experts. Home security companies deliver the latest smart products and home automation features right at your doorstep. And the best part, you won't have to lift a finger!
Home automation systems
As you may have noticed, home security systems are somewhat limited to guarding your home. What if you want more? Or what if you need professional solutions to run your home and office from anywhere in the world? Well, many companies provide home automation that can be tailored to your every need.
Home automation systems can help improve efficiency and productivity, either at home or office. Here are some of the top home automation companies leading the race to deliver the best smart solutions.
Creston
Founded in 1972, Crestron Electronics are pioneers in the home automation industry. They provide high-tech solutions that address the needs of customers craving for cutting-edge technology. They offer innovative systems to help create customized luxury smart home automation.
Crestron home automation capabilities
Crestron manufactures many high-end home automation products that allow you to control every aspect of your home with a single network. They offer an array of smart products like speakers, thermostats, lighting systems, shades, locks, and security cameras.
Crestron's home automation system can be custom-fit to the specific needs of the homeowner. They can design and install the system, adding cool features like retractable TVs and dividing panels. You can control the entire system from a range of remote controls or a dedicated tablet that can be mounted on a wall or kept close on top of a table.
The Crestron system allows control over many other schemes, integrating smoothly with other devices and appliances from renowned brands like Microsoft and Starfire lighting. Crestron is designed for comfort, allowing the user to access all the connected systems without leaving the couch.
The cornerstone of Crestron's system is its ability to manage different home entertainment systems. The multiple-interface approach allows you to switch video sources using a tablet, the remote control, or the Crestron app.
For example, you can swap from Apple TV to Blu-Ray, making it easy to navigate between them. You can customize the settings, so when a video source is selected, the system will ask if you want to watch it on the TV screen or set up the projector.
You can have the perfect theater effect by programming the system to dim the lights and lower the shades when selecting the projector. It simplifies the number of steps, delivering a well-designed smart home automation experience.
Another of Crestron's praiseworthy features is the lighting scenes and shading solutions. They are relatively easy to use and can be managed manually or through pre-set settings. You can dim the lights and lower the curtains separately in the desired area, connecting them to other elements in your home, like switches and smart outlets.
The company presents a comprehensive catalog of home automation solutions for every market, from control systems to audiovisual distribution and motorized features. The equipment is easy to use and works perfectly in different environments. And since it is custom-built to fit your lifestyle, it is suitable for any home's size and layout.
Crestron and Voice Assistants
Voice assistance is a crucial element of Crestron's strategy to become the leading home automation system. Using Crestron's integration with Amazon Alexa allows you to control lights, shades, thermostats, and media systems via voice commands.
Picture yourself in bed on a Sunday morning. By asking Alexa to activate the "morning" scene," the lights go up and blinds slowly start to open, for the most pleasant awakening. Create the perfect mood for an intimate dinner party or blast your favorite song on the speakers while dancing with your kids in the living room, all by saying a voice command.
Unfortunately, voice control throughout other smart assistants is somewhat limited. With Google Assistant, you can only manage the Crestron lighting system. But the company reassures that it is just the beginning. They say that more home automation integrations are in the works, including shades, audio, thermostats, customized automation scenes, and more.
Crestron will soon be able to let Apple's Siri control their devices. For now, the partnership is limited to IP and voice control over Apple TV. You can browse for specific content and control multiple TV units with Crestron's touch screen remote control and voice commands.
Pricing
Crestron is one of the more pricey platforms for home automation. But its high-end devices and extensive capabilities more than justify the price tag. It is a secure, reliable option for home and business owners looking for a system that will last a long time.
Pricing can range from $2,000 to more than $200,000, depending on the features you want. It brings new innovative products and features each day, delivering the quintessential home automation lifestyle to its customers.
Control4
Control4 is a popular home automation and networking system provider for homes and businesses. Established in 2003, it has become a leading company in smart home systems, helping customers automate and control smart devices like intercoms, security, lighting, and more.
Control4 home automation capabilities
For over 15 years, Control4 has developed high-tech products to enhance your security and comfort to deliver great smart home environments. In addition to its own products and services, the Control4 system now interoperates with nearly 16,000 third-party products. Their software works on an "open" platform, so you can use Control4's purpose-built products for smart homes or use products from other manufactures.
Leading brands like Samsung, Sony, Bose, LG, and Dish already have Control4 technology built into many of their smart products, allowing a smooth integration. It will change how you relax, work, or entertain, creating fantastic smart scenes throughout your smart home.
The main component of any Control4 setup is the controller, also known as the "brains." It manages the home automation system, allowing other compatible IoT devices to work together. No matter the size of your home, the Control4 controllers are capable of powering the entire home automation system.
Using a Control4 interface, like remote controls, keypad, or touch screen, you can manage all connected devices. The Smart Home OS software allows easy interaction with an array of smart products, from smart thermostats to shades and garage doors. You can control a single room or a large home from the palm of your hand, allowing many smart devices to work in unison.
For instance, you can have a warm welcome home by programming a smart scene the moment you park your car inside the garage. Arrive at a well-lit walkway, with the perfect temperature in the kitchen for you to start dinner. Have all the shades in your family room drawn up, allowing for the sunlight to brighten up your space. Or press a button and send your house music to the patio for the perfect summer pool party while automating watering the lawn.
By standardizing its devices, Control4 also makes it easier to add to a system over time. With Control4, you can connect many smart devices like cameras, thermostats, speakers, shades, smart lighting, smart locks, and security systems. You can combine all these devices across your entire house into a single screen, making it easy to operate.
Control4 and Voice Assistants
With Control4 and voice assistance, you can control a specific device or trigger smart scenes across your entire smart home with just a simple voice command. You can tell your house what to do, whether it is lowering the blinds to watch a movie or light up the hallway when the environmental sensors go off.
The Control4 Smart Home works with Voice Assistants like Alexa, Google Assistant, and Siri. Remember that you must have a compatible voice control device to manage your systems, like Google Home, Amazon Echo, or Apple HomeKit.
Control4 customers can customize their voice experience using simple commands. For example, you can ask Google to turn off the den lights and lower the shades when you see no one is using the room. It is very convenient to tell Alexa to turn on the family room TV or use Siri to unlock the front door while you are busy cooking in the kitchen.
Pricing
Control4 is a top-notch home automation system with more mid-level pricing. As expected, pricing will depend on what smart devices and features you end up choosing.
The price can range from $1,000 to $50,000. It can quickly go up to $200,000 since each design can be tailored to your specific needs and lifestyle, choosing as many smart devices a la carte as you like.
Savant
Savant is a well-recognized smart home provider, relatively new in the field of home control and automation. Savant was founded in 2005, offering one of the best home automation experiences today. They offer smart products that are easy to use, intending to provide many years of enjoyment to their customers.
Savant home automation capabilities
Savant develops and manufactures a complete line of integrated solutions, from remote control devices to home automation scenes and all in between. Its platform enables you to manage your smart devices all at the same time. It also supports a wide range of products from renowned companies like Sonos, LG, Comcast, and many more.
Savant's core intelligence is within the Savant Hosts, a central server for all the user interfaces. They bring cutting-edge technology to manage small scale properties to unique homes with a higher degree of customization. You can control the system using their remote controls with built-in voice command or their in-wall and table-top touch screens. You can also install the wall-mounted Savant Keypad for easy access to customizable buttons that can control lights, music, and more.
The Savant home automation system offers personalized control over your entertainment, lighting, climate, media, intercoms, and home security from one app. They also provide solutions for amenities such as pools, spas, and home theaters.
Imagine getting home after a long day at the office. All you want is to get home and relax in your hot tub. You can arrange for the system to start filling the tub, dim the lights, and play soothing sounds, all from the palm of your hand.
Savant and Voice Assistants
Savant has a refined home automation ecosystem that relies heavily on Apple devices. With available options for Siri voice control integration, you can manage your entire home, including shades, home audio, smart thermostats, and many more.
Other smart features are now available with Amazon Alexa and Google Assistant. You can trigger Savant scenes for more levels of personalization. Set up your home just the way you like it. So, when you say, "Hey Google, turn on living room media," your kids can watch their favorite cartoons while you are finishing putting away the groceries.
You can adjust the lights to have a romantic dinner out on the patio and customize a Sonos playlist to match the mood. Transform your living room into a dance party with a wide range of colors and just by activating a "party" smart scene with a voice command. Savant lets you take smart living to the next futuristic level.
Pricing
Savant's premium home automation systems offer personalization features, even for the most distinctive spaces. Like most home automation equipment, the price tag can vary a great deal, depending on which features you add and your home's layout.
Since you have a wide selection for custom settings, the basic package can start at $500 and go over $100,000 or more.
Elan
The Elan automation systems are ranked among the top custom-made home control companies in the market today. It is part of the Nortek Control family, a global leader in smart connected systems for residential, security, and more. Since 1989, Elan has strengthened its position in the leading home automation world, dedicated to enhancing the smart home experience.
Elan home automation capabilities
Elan's home automation system has the capability to seamlessly control your smart home ecosystem. It includes an easy-to-use interface to manage your home's climate, lighting, irrigation, entertainment, security, and others. Elan has partnered up with many leading brands to provide all the products their customers crave, like Nest, Sony, and LG.
The smart home controllers are the brains behind their system. Elan's integration allows the flexibility to meet all types of customers' needs, from a small media room to a complete larger home. Elan's single-app solution brings everything you need under one screen. You won't have to hop from one app to another to control all your connected smart devices.
You control the system using a smartphone, tablet, or Elan's sleek touch panels and remote controls. The smart home panels recognize you and your voice for a more personalized experience based on your preferences.
Get your popcorn ready and turn your family movie night into a complete cinematic experience. You can create the perfect setting by applying pre-set audio and video preferences, such as lowering the blinds, dimming the lights, and firing up the movie with the touch of a button.
Some of Elan's home automation features include automated covers for pools, spa setups, outdoor lighting, motorized drapes, and so much more. Tired of watering the lawn? No problem! You can schedule your lawn irrigation while maintaining the perfect level of comfort in your home life.
Elan and Voice Assistants
Elan's smart home automation system integrates directly with Amazon Alexa, allowing for easy voice control over lighting, sound systems, thermostats, and security system. The hands-free features let you trigger personalized scenes with a simple phrase.
The Elan touch panel contains Amazon certified microphones that serve as a voice command for Alexa. Set up a routine such as "Alexa, chill" and let the Elan system take care of the rest. It will play your favorite throwback tunes, dim the lights, and turn the thermostat to a comfy setting. You can just sit back and relax.
Google Assistant is the newest integration in the Elan platform, delivering fantastic voice control solutions to its customers. You can use Google Assistant to control door locks, lighting, and HVAC system via the Google Home app and devices.
Having friends over? Ask Google to adjust the pool temperature and play your favorite playlist. Set the mood for a fantastic barbeque in your outdoor patio while you are rushing home to meet your guests.
Pricing
Elan's home automation is considered a bit more cost-effective than other high-end systems. But that doesn't mean it comes at bargain pricing either.
On average, the price can start at $10,000 for a single room and range up to $150,000 for a larger home. Like mentioned before, it all depends on how many devices you want to be installed and which features are your must-haves to cover your smart home expectations.
RTI
Founded in 1992, Remote Technologies Incorporated (RTI) is a pioneer in control and home automation technology. RTI is a premier control system manufacturer, offering an expanded portfolio that includes home automation systems, audio distribution systems, and smart home devices.
RTI home automation capabilities
RTI brings custom-tailored solutions to enhance the home control experience. Their automated systems combine cutting-edge technology with simplicity to deliver user-friendly smart devices. RTI systems can control anything from outdoor lighting to fans, pools/spa, climate, energy management, and many more.
RTI products have been designed with a very open architecture to ensure smooth incorporation with leading brands that are part of their Integration Partner Program. RTI takes pride in its accessibility, that is effortlessly choreographed with their automated features.
You can experience the ultimate in environmental intelligence thanks to RTI remote technology. Control and monitor the systems from virtually any smartphone and tablet through its RTiPanel application. The company also offers central processors, award-winning handheld, and in-wall universal controllers ready to keep up with your lifestyle.
Greet the day on your own terms with a touch of a button. You can have your shades open slowly, generate a soft glow from your lights, and soothing music playing in the background. And when it is time to wake up the rest of the family, pump up the volume on your kids' bedroom. Get their bathroom lit and ready, check the weather report, all while sitting at the kitchen table making breakfast.
Want to flip your basement into the perfect man cave? RTI home automation provides easy access to your entertainment technology, allowing you to operate even the most sophisticated home theater systems without a hitch.
Invite your friends over to watch a game of football and manipulate every aspect of the experience by triggering a "game scene." Lower the blinds, turn on your TV, and listen to the game through your speakers as you mix the drinks to toast to your favorite team.
RTI and Voice Assistants
There is little information about RTI and its potential integration with voice assistants like Alexa and Google Assistant on the company's website. There are some references to using skills like Home Butler Smart Home and Limitless Automation to grant control over both assistants.
We know that you need an Amazon Alexa voice control driver to grant RTI systems access to be managed through voice commands. But very little is written on the subject.
Pricing
RTI offers an extensive range of smart products that allow you to combine them to deliver a powerful home automation system. The company introduced wireless solutions to provide a more cost-effective multiroom system at a more affordable price tag.
Prices can start between $2,000-$5,000 and could go up pretty fast. Remember, the more devices you pile up on your system, the higher the final tab will be.
Vantage
For over 30 years, Vantage has been manufacturing home automation systems for luxury homes. They are a part of the Legrand family, a company specializing in electrical and digital building infrastructures. The Vantage Equinox solution provides an interface ecosystem designed to combine technology and control over your smart home.
Vantage home automation capabilities
Through their premier partnerships with leading brands like Aprilaire, Sony, and QMotion, Vantage offers access to many smart products and features. They integrate smoothly with the Vantage home automation system to deliver control over every aspect of your smart home.
The system is linked to its powerful InFusion controllers to create automated lighting systems combined with shading and climate controls. The controller is specially designed to offer fast and intuitive installations. Using simple interfaces, you can effortlessly manage your audio/video equipment, thermostats, motorized shading, lights, and many more.
The Vantage keypad stations are the automation system's primary control points, replacing entire rows of standard lighting and switches with stylish backlit buttons. Vantage touch screens also provide homeowners with instant access to their lighting, entertainment, and security systems.
Using Vantage's Webpoint, the users gain access to the control system via laptop, smartphone, or tablet. You can manage the entire system from the palm of your hand at home or on the go.
Vantage home automation can be part of any type of property, from your beautiful lakefront home to a luxury yacht sitting by the docks. While you are out on the lake, you can check the security system, turn off the lights in the bedroom, and lock the doors while sipping margaritas on the main deck.
Have full control over audio, video, and lighting distribution throughout the vessel, all from the simple touch of a button. And when your family finishes spending time on the water, you can control the docking and pathway lights for a well-lit return home.
Vantage and Voice Assistants
Voice commands make Vantage home automation even easier to use. Vantage has incorporated an Alexa interface into their system, allowing an enhanced integration. With voice control, you can manage your audio, blinds, and fan control.
Using Alexa skills, you can light up your home to any shade you want, with RGB LED lights that can produce a million hues of light. Create the perfect mood for your anniversary dinner with a simple voice command.
The same goes for Siri and Google Assistant. You can control lighting and blinds by linking your Vantage system to their standalone hardware (the HomeKit or Google Home). One key issue to point out: you require to get in touch with an authorized dealer to set up voice control throughout your Vantage system.
System comparison
Here is a chart comparing the leading home automation systems and their main features:
Detail
Creston
Control4
Savant
Elan
RTI
Vantage
Price range
Starts at $2,000
Starts at $1,000
Starts at $500
Starts at $1,000
Starts at $2,000
N/A
Connectivity
Hardwired and wireless
Hardwired and wireless
Hardwired and wireless
Hardwired and wireless
Hardwired and wireless
Hardwired and wireless
Installation type
Professional
Professional
Professional
Professional
Professional
Professional
Voice assistance
Full Alexa Integration
Alexa, Siri and Google assistant integratrion
Full Siri Integration
Full Alexa Integration
N/A
Alexa, Siri and Google assistant integratrion
Limited integration with Google assistant and Siri
Alexa and Google assistant integration
Limited integration with Google assistant.
No Siri integration.
Official website
Learn More
Learn More
Learn More
Learn More
Learn More
Learn More
Prices may vary
Bottom line
These days, it's no longer necessary to get up to turn off the light switch, arm your security system, or check if the garage door is open. Home automation makes your life easier, more efficient, and definitely a lot more comfortable.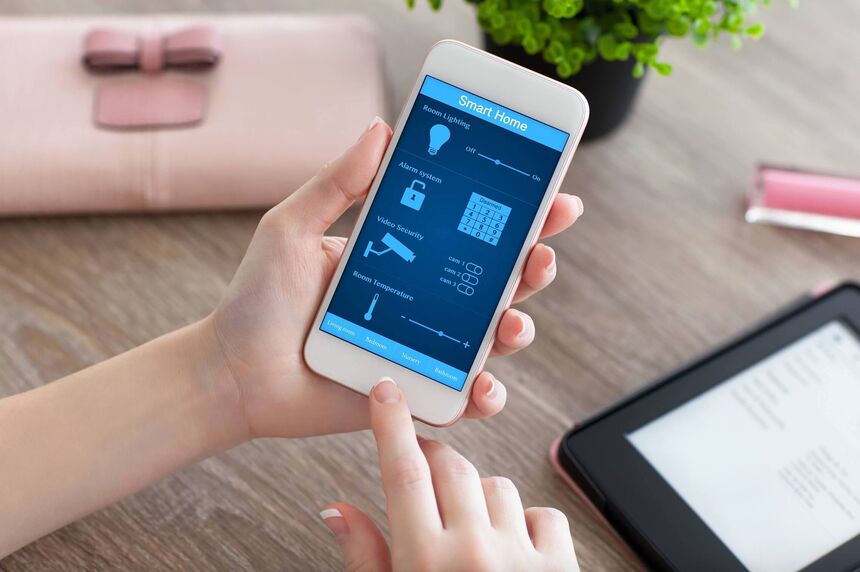 You can set up your IoT devices to trigger one another to create the perfect home automation system. Whether it's by setting up schedules for your smart devices or smart programming scenes that activate on voice commands, a smart home is more convenient if it controls itself.
Home automation takes away the hassle of having hundreds of apps for all your cool gadgets. Instead, you can manage your entire smart home from any smartphone, tablet, or computer.
If you want to turn the family room into an entertainment haven or transform your entire property into the ideal smart home, home automation can help. You can start small by adding smart lighting that can change colors and move on to blinds that rise when you wake up. Program your sprinklers, so you don't have to run home after work to water the lawn. Anything is possible!
Setting smart scenes using home automation products is easy. Create the perfect atmosphere to display your art or check your security cameras on your smart TV. Smart homes can make your life more comfortable.
With the right devices, smart home technology can make your home and business safer and more cost-effective. Here is where the leading home automation companies come into play. They offer the best solutions to automate your home, granting control over your smart environment from anywhere in the world.
But even though you can start small, home automation systems don't come cheap. Companies that offer home automation systems deliver an incredible futuristic experience, from smart blinds to lighting systems and even pool temperature control.
Home automation systems are well worth the extra bucks. They can help save money on utility bills like lighting and climate control, and water conservation. And with so many new smart devices on the market, there is no limit to what you can automate!