Overview
The way you communicate with your alarm system will be crucial when deciding on a security company. Some home security systems are better equipped for specific settings, while others have broader area coverage.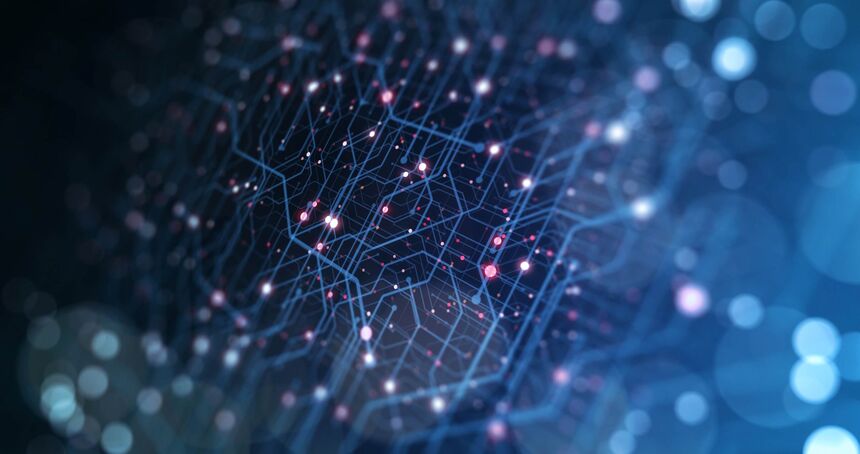 Communication protocols
How your home security system "talks" to you and your service provider will help determine the available options. The last thing you want is connectivity problems or outside interference that could cripple the system's reaction to an emergency. Unfortunately, not every home security system is suited for all types of locations.
Don't worry; Home-security.com is here to help! Let's start by defining how home security systems communicate with you or the monitoring center. Security companies use three main coverage paths: Landline, broadband, and cellular connectivity.
In the segments below, we will discover how each one of them works. Try not to get confused with home automation protocols like Z-wave, Zigbee, and IFTTT. It is the technology employed by the security industry to connect all your smart devices and the control panel. It is another ballgame!
For now, we'll focus on how security systems communicate with the outside world, not how it links within its components. If you want to learn about smart homes and their set of rules, please read our complete guide on home automation protocols.
Landline
Landline connections have been an industry standard for decades, allowing hardwired systems to connect to a service provider. With a landline security system, the communication between the home and the monitoring service goes via the phone line.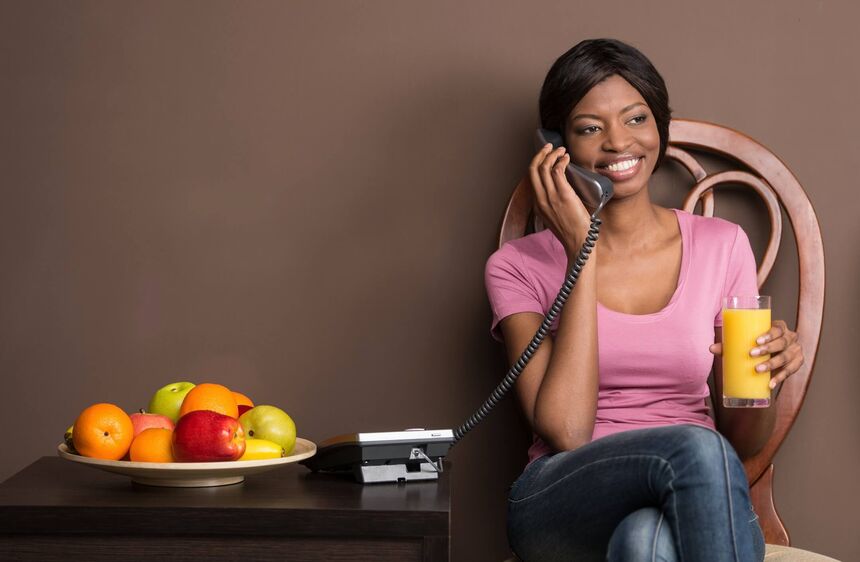 The alarm and cameras are routed across the property through a hardwire installation that connects to a central panel. From there, the signal leaves the house using its landline. Since landline systems are wired together, you will probably need a professional installation, if not required.
Landlines are generally the most inexpensive option and are a great alternative when cellular or broadband coverage is a problem. In out-of-the-way areas or rural regions, cellular/broadband signals may weaken, delivering a poor connection.
Although landline connections are more stable than cellular and have a lesser risk of interference like broadband, it is not the most secure option. An intruder can quickly shut down the entire system with a simple pair of wire cutters if he knows what he is doing (and criminals usually do).
Cutting down your home phone line will disable all communications from your system to your monitoring center or anyone else, for that matter. With no landline available, the system will be offline, incapable of sending any warning of possible dangerous situations taking place.
Another critical issue you should know is that landline systems are not compatible with home automation and remote monitoring via mobile apps. Not taking advantage of fantastic smart devices and features like video doorbells, intelligent blinds, or programable smart scenes could be a huge turn-off for some customers.
Broadband
Broadband technology is probably the most common communication protocol used today, not only by security companies but by many smart home products. It connects smart devices to the outer world via the Internet using fiber or coaxial landlines that usually plug into a router.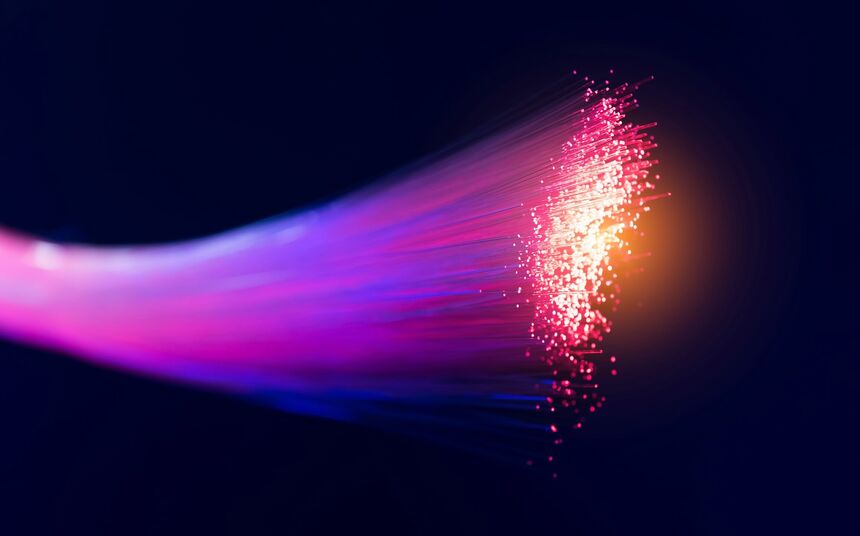 Your home security system will be wired or wirelessly connected to your Internet router. It will send test pings to the control panel or hub every few minutes to every hour to check the connection.
These central stations will notify you when a signal is not received, prompting you to examine what is going on. It also provides a fast connection to your monitoring center if you signed up for a professional monitoring service.
Broadband is an ideal match for home security customers with high-speed Internet service. You don't have to worry about a burglar cutting your landline and leaving your alarm temporarily inoperable. The service provider will take care of the wiring installation. Still, it often comes with a few starter fees (depending on the company).
Nowadays, many home security systems require a Wi-Fi network to talk with every smart device that makes up the alarm. It allows access to camera feeds, motion sensors, and other home devices to connect to the central station.
Broadband coverage is considered the best option for home automation systems, utilizing equipment engineered explicitly for this technology. Through broadband coverage, you achieve long-range communication to your home security system using the Internet.
But not everyone has this type of connectivity available, in particular, secluded locations or rural areas. Internet service might also be affected by low signal strength or external interference, like concrete walls, metal doors, or even satellite dishes.
Another disadvantage you might encounter with broadband coverage is power outages. If the power goes out, the connection to your home security system will be interrupted, losing all communication between the devices, the monitoring center, and you. It will not return until the power is restored.
A great way to deal with this issue is to buy an Uninterruptible Power Supply (UPS) device to provide the backup battery necessary for your router to keep running. It will deliver a continuous Wi-Fi connection until the power comes back on (or the UPS battery drains).
Satellite Internet
Satellite Internet is a relative newcomer to the cyberspace game. It has been around for over 25 years but hasn't gained momentum until recently. It used to be a not-so-fashionable choice due to its slow and unstable Internet signal and high price tag.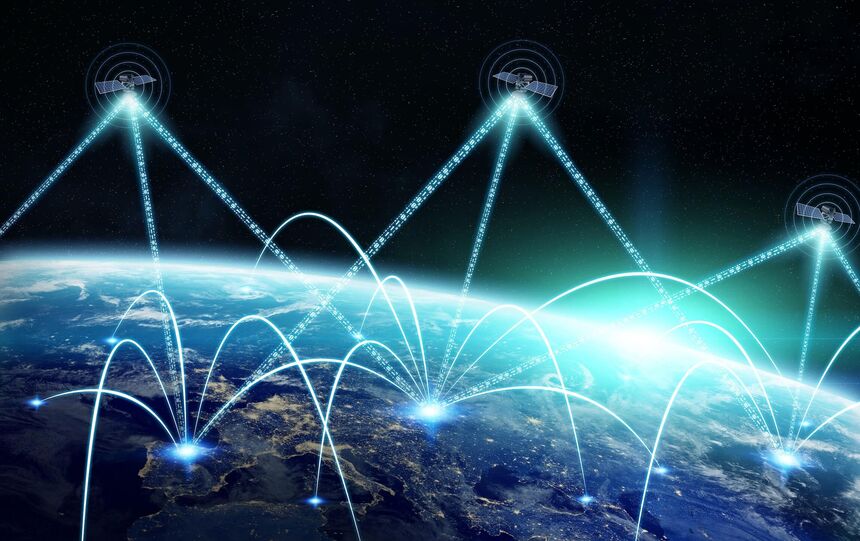 Now thanks to leading companies like Starlink and Viasat, it is winning popularity back again. Its most significant advantage is availability, as it doesn't need any hardwiring installations. You only need a dish mounted on your roof, and it is ready to go.
Satellite internet might be the only available connection in remote areas where landlines and cell towers can't reach. One glitch with satellite internet is that it is nowhere near as good as DSL, cable, or fiber internet. And the wickedest part, it usually has a low data cap.
Data caps can be challenging, but it gives customers the option to have Internet virtually anywhere. Leading satellite Internet providers like Viasat and HughesNet offer reasonable broadband speeds. They serve most small towns and rural areas in the country as well as any urban metropolis.
Viasat is the fastest satellite internet speed at 100 Mbps with more extensive data caps that go to 300 GB. In contrast, HughesNet is more affordable but with a max speed of 25 Mbps and 50 GB as the top monthly limit.
Another great satellite-based contender is Starlink, a division of Elon Musk's aerospace company SpaceX. It was designed to bring Internet service where connectivity has been unreliable or unavailable.
Although Starlink is still in the early stages, the beta tests promise its users a high-speed broadband Internet of 50-150 Mbps. Unbounded by traditional ground infrastructure, the Starlink kit comes with a Wi-Fi router, cables, and mounting tripod. It only requires a clear view of the sky to connect.
Before you subscribe to a satellite Internet service, it is worth trying to contact a non-satellite provider or even a local supplier that might be able to help. Wireless or even Digital Subscriber Line (DSL) Internet is cheaper than satellite. It comes with faster download speeds and higher data caps.
Cellular
Cellular coverage means that a wireless cellular network will be used to connect your home security system to a monitoring provider. Your home will be monitored throughout cell towers that send signals to mostly-wireless devices.

Cellular security systems don't require nearly as many wires and are considerably easier to install. But keep in mind that within the home, many smart devices like security cameras might still need your Wi-Fi network to send information to one another and you.
Like broadband connections, you still need a strong cellular signal for your smart home security system to work. Some areas may have weak reception, delivering unstable access to your alarm system.
The main setback with cellular connections is that they are usually the most expensive option out of the three (aside from satellite). Some security companies offer free cellular backup, but you probably must subscribe to one of their professional monitoring services.
On the plus side, it is an exceptionally reliable connection since there are no risks of intruders cutting the landline or the Internet going down due to a power outage. We recommend that if it is within your means, always go with the more trustworthy cellular coverage.
Bottom Line
Home safety is all about knowledge, experience, and skills. It is vital to learn how security systems work. Security companies deliver cutting-edge burglar alarms designed to bring the best safety solutions to your doorstep. But if you don't have a reliable connection, it is all in vain.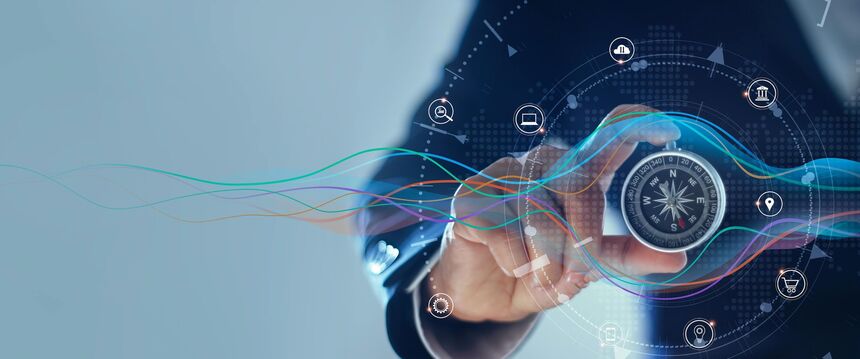 Prior to purchasing any security system, ask the home security service provider if they have coverage in your area. Some companies offer Wi-Fi communication protocols with a cellular network as a backup (or the other way around). Others might only have one option like a landline, Wi-Fi, or cellular connectivity.
If you live in an urban area, you will have more connectivity options at your disposal. For rural America, your prospects might be somewhat limited, and you will have to dig in a little more. It all comes down to the security company and the type of coverage they provide in your neighborhood.
The main goal is to keep the equipment always connected with the monitoring center or your smartphone (if you are self-monitoring). It is recommended to opt for a service provider with dual connectivity that includes one type of backup. This way, you can avoid any downtime and have your home security system connected at all times.
Bear in mind that dual connectivity or "free backup" usually comes exclusively with premium monitoring plans. The plus side: you will have uninterrupted communications with your alarm. Make sure you read the "fine print" before committing to any long-term agreements that might not even deliver a stable connection between you and your home security system.
To explore the leading alarm systems more extensively, check out our article on the top home security companies. It will help you narrow down the best option for you and your property.