Overview
There is so much you could gain from turning your house into a smart home. Security companies continuously develop leading-edge products and features that automate daily activities and increase remote access to your home. Home security systems simplify our lives, and you might not even notice how.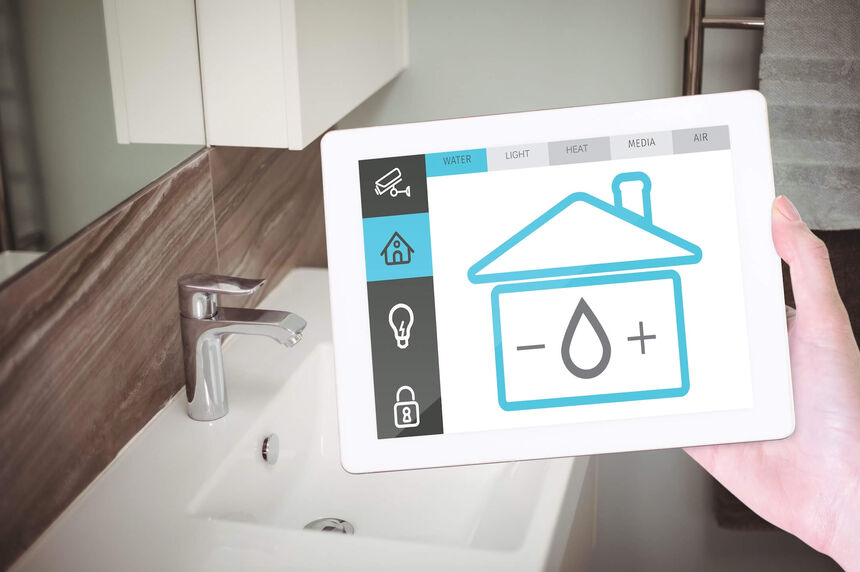 With so many innovative features and new products to sort out, you may not be utilizing your smart home security system to its full potential. Here are some tips that will help you take advantage of your home security system and make life easier.
Read The Suggested Specifications First
It might sound obvious to some, but most people don't read the instructions that come with a new device. Security companies are usually on point when recommending the best use and placement for their equipment.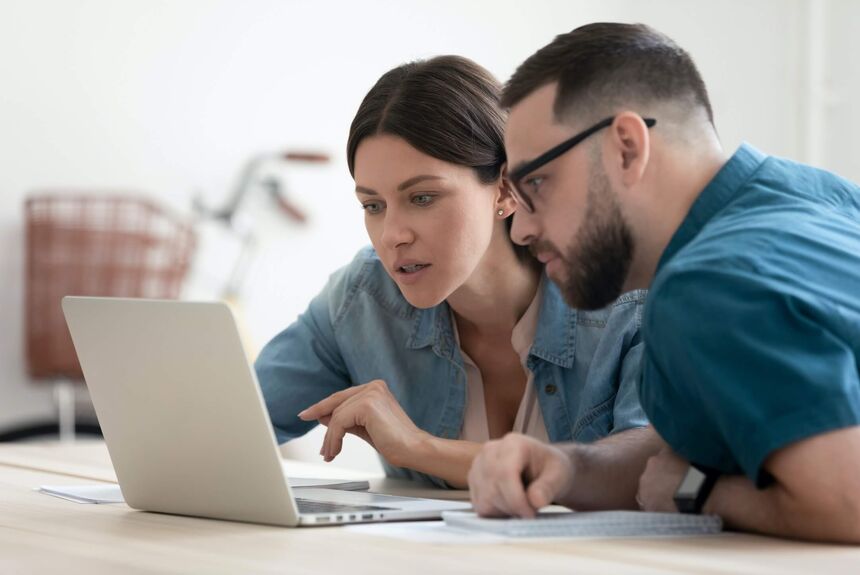 Contact the security company and learn about uses and tips for a particular device, especially if you are a newcomer to the security world. Things like placing the hub out of sight so intruders can easily find or putting the keypad by the door as a reminder to arm/disarm your alarm are a few essential tips.
Some home security systems come with key fobs for easy access. Keep the key fob hooked with your house keys. It will help you find it fast and never lose it. Ask the security company about multiple key fobs, so you can give other family members easy access into the house without triggering the alarm.
Another vital aspect is installation. Suppose you are a first-time customer or live on a large property. In that case, it is best to go for a professional installation service. Trained technicians will install all your equipment in the best spots, adjusting it so for optimal performance. And the best part: You won't have to lift a finger!
But if you are a DIY fan, make sure to educate yourself on installing the equipment. Do-It-Yourself monitoring systems come with a straightforward installation by design. Still, there are basic things you should know. Things like placing your motion sensor high enough for better area coverage or indoor cameras facing the entrance door to capture any possible intruders in the act are key elements.
Panic buttons are another overlooked gadget that can simplify your life. Install a panic button next to your bed for quick access. It will shorten the response time in case of an emergency in the middle of the night. You won't have to rush to your control panel to check or deactivate the alarm.
Medical pendants are another great asset to add to your alarm system. If you have a medical condition or live alone, wearing a pendant could save your life. These devices are linked directly to medical assistance that can aid if you fall or have low blood sugar. Some companies offer a continuous monitoring service outside your home so that you can wear them all the time.
Don't forget about setting up the security alerts, so you can instantly be alerted if something is amiss. These notifications can help make your home safer, even if you have a professional monitoring system in place.
Suppose you have a strict rule about nobody going into the pool while you are not home. In that case, set an alert to notify you if the pool area is accessed right from your smartphone. And with security cameras around, you can see what is happening the moment you receive the notification.
Install Security Cameras
Since you can't be in two places at once, having a security camera is the next best thing. It is an excellent way to have an extra set of eyes on your property at all times. Security cameras help reduce stress by allowing you to see what is going on while you are away.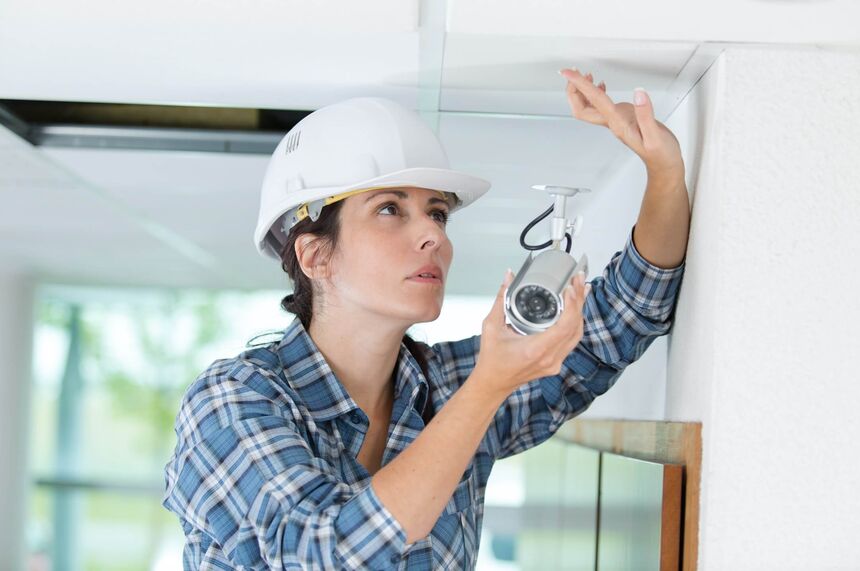 For example, setting up outdoor cameras in your backyard or above the tool shed will enhance your home security system. Install one on your horse stables or any additional buildings you want to monitor. And pairing it up with a motion-sensor lighting system can scare away any wildlife or intruders lurking around your property.
Indoor cameras have a plethora of benefits, from helping keep track of your kids after school to looking out after an elderly family member living independently in an out-of-the-way area. Want to see if your new puppy is not chewing up your couch? Jump into the live feeds and check what your four-legged friend is up to.
Security cameras can also add immense value to someone taking care of a family member with a medical condition. Make sure the nurse arrives on time and see if everything is running smoothly. Tell her about new medications or an exercise routine that needs to be implemented into your grandpa's daily grind, all while sitting at the office.
With the help of a video doorbell camera, you can see anyone standing on your doorstep, even before they ring the bell. Watch the FedEx dropping off your packages or say hi to your friendly neighbor returning your tools. You can even scare away porch pirates trying to snatch your deliveries.
Plus, placing cameras in strategic spots can help you catch who is taking money out of the petty cash box. If you live with roommates and want to find out who is eating all your goodies, you can have a security camera hidden on a bookshelf.
Security cameras also capture video clips that can help in liability and insurance issues. Properties with a security camera system in place experience a far lower risk of burglary and theft. Thanks to the reduced risk, your insurance premium will likely go down.
Set Up Geofencing Features
Imagine coming home to a well-lit foyer or carrying all the grocery bags and not having to fish out your house keys from the bottom of your purse to unlock the front door. Sounds great, right?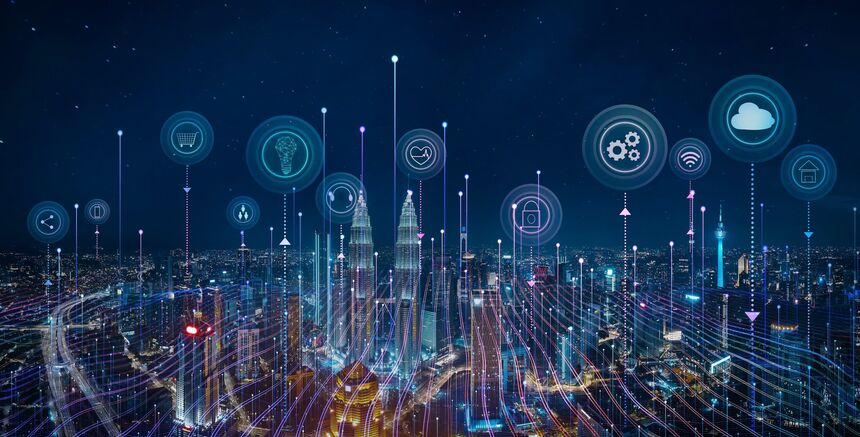 Geofencing services simplify your life by helping with routine tasks even when you have a million things on your mind. It can arm/disarm your system, so you never forget to turn on the alarm or adjust your smart thermostat as you leave the house. It can also unlock your door when you reach a certain distance from home.
Geofencing is a location-based feature that uses your smartphone's location and triggers some practical actions on your behalf. When you enter a designated "zone" defined by a geofence, the service will jump into action automatically.
It is a handy feature to have in your security system, helping you automate specific actions. It can smooth your morning routines with the kids or help you come home to a cozy room at the end of your workday.
Create Smart Scenes
Home automation lets you set up scenes to control your home quickly and effortlessly. Smart scenes grant the ability to connect smart devices throughout your home, adjust their settings, and manage everything from a smartphone or tablet.

Using home automation protocols like If This, Then That (IFTTT) or the device's app, you can trigger a chain of cause-and-effect actions with a single command. Some home security system's scenes are preset like Home, Away, or Sleep. Others you can program to make them more complex.
Personalizing the Away option can arm your alarm system, lock the front door, and adjust your thermostat to save energy while you are gone. And if you go on a vacation, you can program the sprinkler system to run, turn on the kitchen lights, and secure your property, giving the impression that someone is home.
Smart scenes can create a "Movie Night" that will lower your blinds, dim the lights, and turn on the projector in your family room. A "Good Morning" scene could make your smart speakers play your favorite playlist, raise the blinds in your bedroom, and even turn on your coffee machine.
These are just some of the things you can achieve with smart scenes, making automating your home a smooth process. Set up schedules that make sense to you and add comfort to your everyday chores.
Take Advantage of Smart Devices
Over the past years, technology has developed at a fast pace. There are plenty of innovative home products to choose from; Finding the perfect smart device that fits your needs has never been more accessible.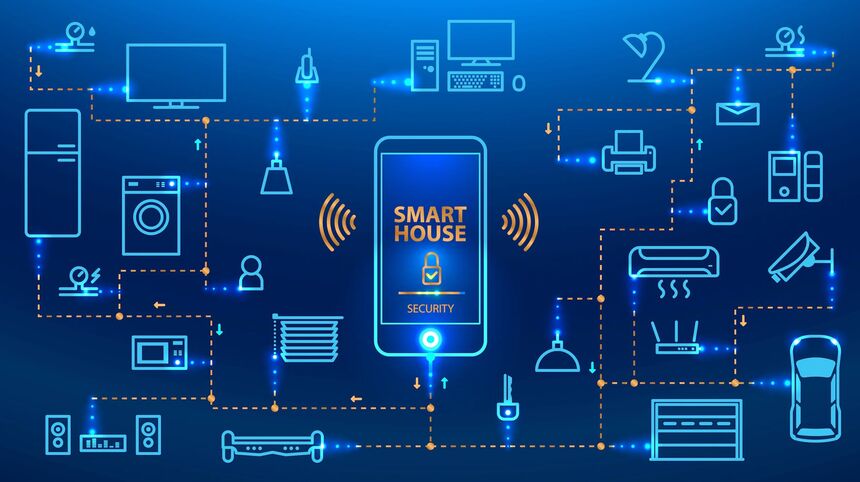 For instance, inserting smart locks and lighting into your home security systems will raise safety levels while adding convenience like never before. Suppose your kids arrive from school and forgot their key? No problem! They can still get in using a smart lock.
What if your wife arrives home late from work? Turn on the smart lights outside your front porch for a well-lit and safer return. If you go on vacation, you can allow the house sitter to come in and water the plants or let the UPS guy drop the packages in your hallway.
Smart devices deliver peace of mind. They allow you to remotely check if the last employee bolted the door to the office or if your carefree teenager left the front door unlocked. Grant your nanny access inside your home and be at ease that your kids are well taken care of while you are running late.
Combining home alarm systems with other incredible smart devices will help prevent unnecessary worry. You can rest easily the right person goes inside your property and make sure everything is secure when they leave.
Be Creative
Okay, smart devices that are part of your home security system were initially designed to keep your family and home safe. But it doesn't mean that you can employ other uses that could give you an added benefit you might not have thought of.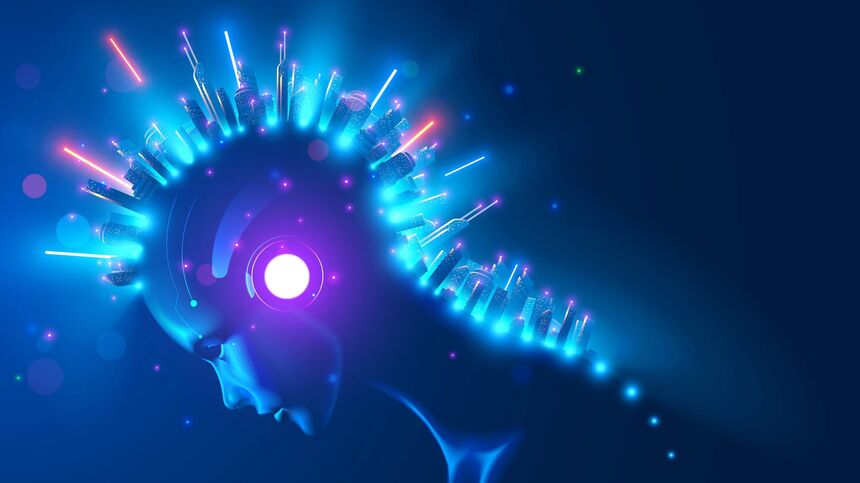 For example, take advantage of the entry sensors you usually put on access points. These devices will tell you when a door or a window is opened, but they can also be installed in different locations.
Mini door/window sensors can be set up on medicine cabinets or kitchen drawers for additional protection around small children. Place a sensor on the pool's fence for extra surveillance since kids are highly creative in figuring out how to open "forbidden" doors.
Entry sensors also help keep an eye on your liquor cabinet or your jewelry box from prying hands. Basically, any drawer or cabinet can be monitored by simply installing these slim devices.
Connecting your household appliances and lighting system to automation technology will improve your home's effectiveness. Smart plugs can turn almost any machine into an automated device. Turn your toaster on and have your coffee ready while you are waking up the kids.
Smart lighting can help with your kid's daily routines. Dim the lights half an hour before bedtime, so your kids know when to brush their teeth and get ready to go to bed. Turn on the lights in the morning, so they know when it is time for school.
Never wonder again if you left the lights or the oven on again. With an automated house, you can quickly turn off all your appliances from anywhere. Simply tap on your phone's apps and check which devices are still on. You will achieve serenity while saving money on electric bills.
Manage It All From One Place
Thankfully, today's user-friendly apps make the learning curve smoother for newbies. Learning how to use one app and tap into countless features is now more manageable, accessing your devices' functionality from any smartphone or tablet.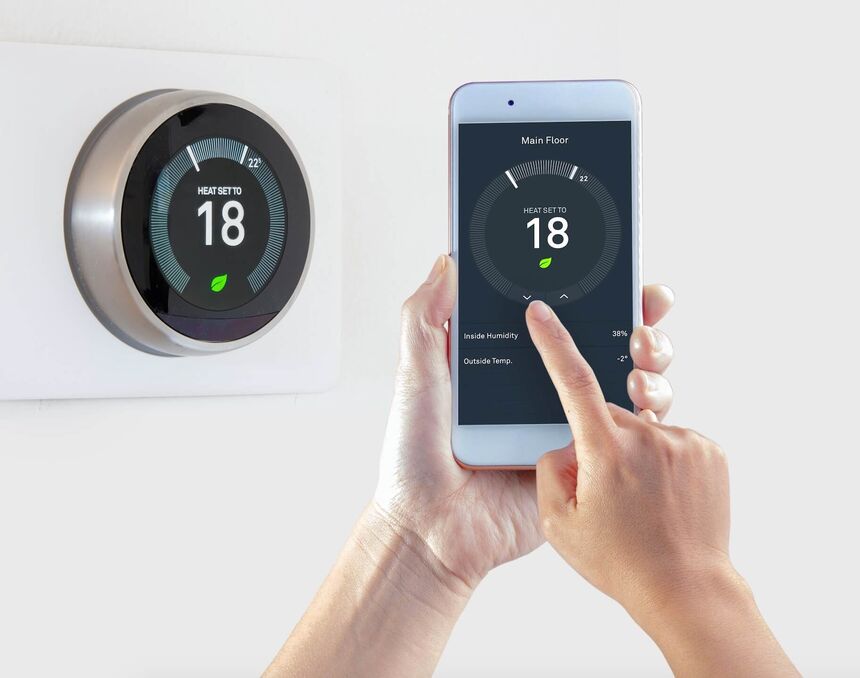 We can't overlook the convenience factor of having all the technology in your home connected through one interface right at your fingertips. And with innovative features like voice assistance, you can control many devices with a simple vocal command.
Don't underestimate the power of controlling your smart home's functions from a distance. If you are running errands and are in a hurry to get dinner started, you can preheat your oven on your way home. On a freezing day, set your smart thermostat to arrive in a warm home or make sure all your media is turned off just as you are snuggled up in bed.
You can add new appliances to suit your indoor and outdoor spaces, effortlessly connecting devices to your home automation system. Fill in the hot tub and put on your favorite relaxing tunes while opening a bottle of wine with a flip of the hand. It will improve the effectiveness of your smart home's functionality, making your life simpler and more enjoyable.
Bottom Line
Technology makes everyday tasks more convenient and comfortable. Home automation will soon be the new standard for safe and comfortable smart living. Home security systems are more reliable, accessible, and energy-efficient than ever before.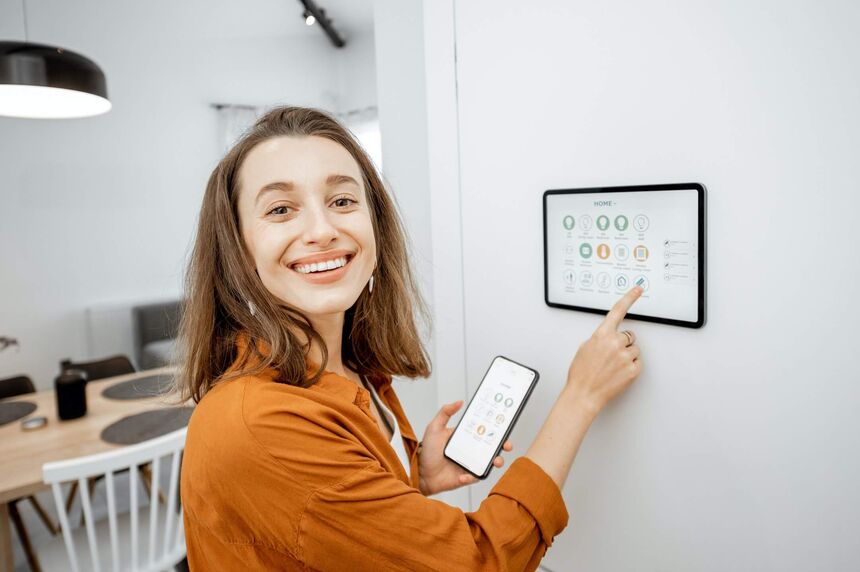 In today's hectic world, who wouldn't want to make things a little easier? Installing the best burglar system will provide a robust safety solution for your needs. And with the help of state-of-the-art devices, automating everyday tasks has become a breeze.
But there is so much you can take out of a home alarm system. Many smart products can have multiple uses or even better ones than the ones security company's initially intended them for.
For example, you can fit entry sensors in other places besides doors and windows. Install motion sensors that will detect when someone enters the pantry (some models even take pictures!).
Going on a vacation but don't fully trust the neighbor to pick up your mail without raiding the fridge? No problem! Indoor cameras can give you a play-by-play of everything going on inside your home.
As stated in this article, owning a smart home system can open your world to new possibilities. Explore new and ingenious ways to manage your smart devices; the sky is the limit!